PPSimmons' Carl Gallups is working to cover up crazy-man Obama.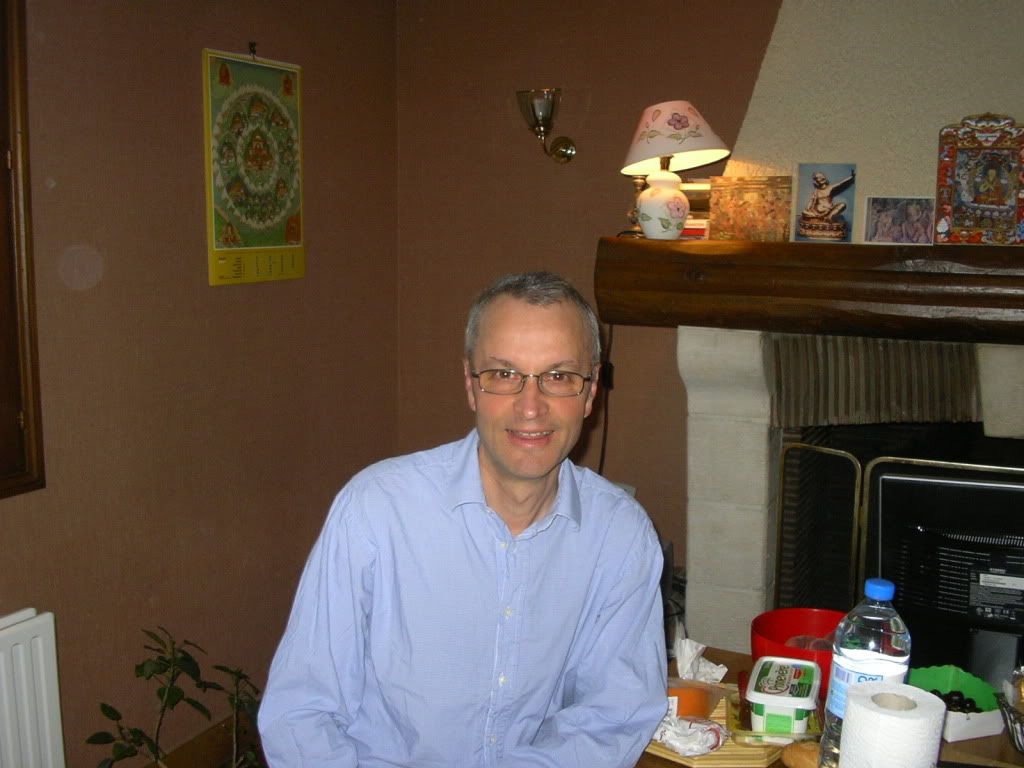 King of Shambhala aka Geir Smith is the Messiah seeking to reveal the Antichrist despite all the flak and lies being thrown at him by everbody without exception; who hasn't thrown garbage at Geir Smith? He's the Messiah gone through the Tribulations.
PRESIDENT OBAMA BORN IN TOPEKA KS;
Re posted a few more previous blogs and will continue and keep repeating. Those lost by face book last summer may be able to post on photo flickr where the pictures are being posted.
Today, I posted another family photo from about the mid 1930′s and pretty sure Daniel Wayne Pope is the smaller blond boy in the front row. At the back about the center is Rev Tracy and Florence Hardy and the rest were not labelled but are the Pope, Hacketts and Hardy's that were born by then. So many in the picture have gone on to Heaven, but a few are still with us. My focus is on the direct ancestry of the President./ Dan Pope is the grandfather of the president who went to work one summer in Liberal Ks, took Stanley Dunham;s wallet ( according to my Aunt Helen, his mothe)r and went off to WWII. Then married and had Stanley Ann the president's mother.
One can look at the page posted on Flckr from my mother's notebook that listed birth dates and names in order of birth. I thought Millard Dell Pope Jr was born later than 1940 and closer to my age. But as far as I know its pretty accurate if not so. After all Mom and the others were fairly close in Colorado . Aunt Pearl Vallier had married a man from Iowa and lived there. But they all wrote letter's to each other regularly and visits did take place. I grew up in Kansas and didn't get to have that close relationship with them all as my older sisters did. So I knew more about them through my family then knowing them directly. So I can understand how the president might not know them very well and he lived far away so visits weren't even that possible and accoriding to m Aunt Helen, she did blame his maternal grandmother for the separation from the extended family. I always knew all of them to be bascially good and decent people. There were more things hapeened among some of my mothe';s relatives, than on my Dad's side of the family. But even they were mostly a decent sort. Children need to know and understand their heritage from all sides. And its a tragedy when someone does not get to. Even the few 'scoundrels' one may have somewhere in the family tree is important as their behavior affects the whole, many times there is a shame and avoidance, too. And without that understanding of what the situation is, one doesn't understand the whys and wherefores of all of human behavior and how to achieve peace in a world when ones own family is many times a microcosm of the worlds family.
The other picture is of the infamous 1948 chevy my mother drove for 20+ years and had low mileage and sold as a running antique in the 1980′s/ from their home at RR 1 Paxico Ks which was in Waubounsee County. The bottom is gray and the top was a Navy Blue color. And I was driven every where in it while going to school. While others got newer cars to ride in or drive, this car just kept on running. The differential did have to be replaced in the 1960′s at a cost of about $250 but then it kept right on rolling. It was a stick shift and when I took drivers ed I had to practice on that and was having difficulty and the teacher finally put me in a Nash rambler with automatic so I could pass the rest of my driving test and he could sign for me to go get my license. The Drivers education teacher just signed and the state accepted that for the driving test. We did have the simulators, too back in Summer of 1961. So while Ann was busy preparing for a new baby and Mom was helping her, and she was stocking books, and taking care of the Catholic text book store and Ware house, I was learning how to drive.
Whoever owns this car, and I probably have the VIN number, etc somewhere in all these tubs in old insurance papers, etc.; may have the DNA of the president in the stuffing of the back seat on the drivers side.This is the car that my mother, Florence Hardy drove Ann to Forbes air force base hospital to have him in and her water broke in the back seat and although most of it got on the blanket my mother had grabbed on her way out the door when Ann had called, some went into the cloth seat and the cotton stuffing. A small stain never quite went away. I'm not a scientist and don't know how long such things can last to be checked, But so many have been misled by all the false speculations out there, in this era DNA seems to be the ultimate proof, and it might be in there yet.
Eye witnesses don't seem to be considered of much value in all this. And I've found very few who have been willing to come forward with even the tiniest pieces of info.
More should be permitted to do so. don't shun them, listen very carefully as to what they are saying and how they know and if its second hand from whom and be a real detective on this. So many have quoted the doctor quoted by a former teacher form Buffalo. and when I read closely, the doctor was not an eye witness to anytihng but a list of births, which we already know his maternal grandmother had gone to some lenghts to create a fake bio. and we now know, filed different documents, and my have come close to getting in legal trouble over it.
I had asked Sheriff Joe's people to check for a crimial investigative file from taht time in Hawaii, and Was told he was no longer checking birth certificates. Those who seek the truth, may find a different answer than they want to find. There has never been a question of his being eligible, just the wrong state.
Geir Smith has a web site called Before Its News and has a lot of interesting articles. Sometimes his humor is a little too gross for me. And although there are suspects for the anti Christ, the Bible says it will not be revealed who its is is until the restrainer has left. What that is, is subject to interpretation, but we still have a sense of law, I still feel that the Holy Spirit is present and the Rapture or taking away has not occurred whatever form that might be or meaning might be. We are in a time of great deception and Good people may often be the ones most deceived as we are looking for all the signs and trying to follow the good and resist the evil. I personally believe in salvation is open to all until the very end. I pray for our leaders that they may be guided by the good and not the evil.
Before The News said I'd contacted PPSIMMONS. Yes his website has a Way to comment , now and I did and then found an e mail. No response yet.
Another article says that Sheriff Joe can't get on Fox News. Fox gets a copy of this Daily recap each and every day. The birthers don't seem to want to understand the main media has had the Topeka info all along and are waiting. for you to firm this up before going on air. And in civil matters i ncourt, you have to have the real proof and that is in Topeka ks . I became very suspicious of the motives, when they would not follow the Truth when it didn't lead to getitng rid of the president from office. and some of the other issues are not going to do that either. about ssn's, and other documents. Way past time for any prsoecutions if they are turth. I'm not witness to any of that.
We are way too polarized politically in this country and need to find the soluitons to co exist as a nation. There is a Libertarian viewpoint of govt getitng out of the bedroom and out of private lives. including marriage. This is not an enedorsement for complete immorality. I believe in traditional marriage and personally consider it a holy sacrament. Others do not. Some want to create families where the relationships are platonic. The US Supreme court is about raedy to split this nation in two no matter how they rule on marriage.
Oklahoma passed a law that says no Sharia law, , but on the other hand made traditional marriage one between a man and a woman at the same time. We rejected one religious code for another? One can still be married in a religious or secular sense but the govt's involvement would only be over contracts and property disputes. Someone has to be responsible for the children and that would be determined at birth and the govt only would have to be involved if some dispute or need arose if the reasonable adults shirked their duty to care for the child. If ones faith says one can't divorce and one wants to, our constitutional amendment number 1 says one can go create their own place of worship, a new sect, if they choose to. More freedom and more stability in relationships and and some of those may just be friends or other reliatves creating the families they feel a strong bond to create. I don't see any other way not to have this nation split in two over a moral issue that one group wants to impose on the other. We are not going to agree on this, but we can co exist in peace and allow all to live their lives and be productive members of society and their private lives stay private.
As a person of Faith, I have the right to give my opinion, but others don't have to listen and can say , don't bother me, I don't agree and we have to respect that. Amendment 1 of the Bill of rights, is twofold: freedom of religion and speech, they are intertwined as our opinions are so tied to what we personally believe in. If one is expressing something they don't believe what's the motivation? some politicising; or special interests 'talking points.'?
So I did e- mail Sheriff Joe and PPSimmons and they may contact me if they choose to. So far I have not heard from them. I'm too busy trying to stay alive and stop the death panels already in place for the feds and coming for all next year if something is not done to stop the entrenched corruption which is costing lives and livelihoods.
http://lindajoyadams.blogspot.fr/2013/03/daily-recap-32413-1948-chevy-with-dna.html
We encourage you to Share our Reports, Analyses, Breaking News and Videos. Simply Click your Favorite Social Media Button and Share.