An NSA agent called "raygene" has collected all my data on Internet over 4 years and put it into one single link.
He sent it to me as a threat little knowing he was revealing the NSA work being done behind my back and that I'd blow the lid on him.
This is bigger than Snowden.
This NSA agent is called raygene and has worked on my case since 4 years.
The genius was unbottled at this BeforeItsNews article in the comments:
http://beforeitsnews.com/alternative/2013/06/breaking-obots-reveal-dangerous-info-video-obama-fanatical-agents-reveal-my-private-data-on-several-bin-articles-2692918.html
Don't mean to interrupt but this King fellas got quite a long list of inappropriate actions according to any search engine. Here's some POTUS threats FYI
http://www.dipity.com/raygene/Geir-Smith/

Geir Smith226 Views
—–
Look at the links collected during 4 years upon me and revealed on Internet for anyone to see. They've been colleceting my links for 6 years and now they're revealing it to the world. This raygene is a criminal because he doesn't say who pays him to do this nor what his intentions are. His sole goal is to defend Obama and prevent me from revealing Obama's the Antichrist. So we see that he's exactly in the same mindset as the IRS which used threats to silence people who oppose Obama. This is the Obama-strategy of silencing people by stealth, spying and snooping and using the Secret Services and tax payer money to silence opposition.
The reason these NSA agents have watched me is from when I started trying to change Wikipedia pages about the "Antichrist" and "666″ and "Apocalypse" to add the fact that 666 was drawn in Chicago the day after Obama's election (video below) and many people think this marks Obama as being the Antichrist. The Secret Services have gone crazy since then.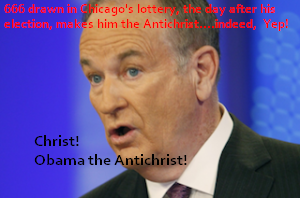 We encourage you to Share our Reports, Analyses, Breaking News and Videos. Simply Click your Favorite Social Media Button and Share.