I don't know if anyone else noticed the pickup of suspicious activity, announcing the Apocalypse, these last few weeks and peaking these last few days?
Strange unexplained things happened over a period of several weeks:
I noticed that on the articles I wrote these last 30-50 days, a wave of lawlessness started and spread, when criminal posters started revealing dangerous private information online. Then these last few days, following those revelations of privte information, violent arguments erupted on my articles that caused a crackdown on comments from BIN admins. Either way, it appears that something is in preparation. Maybe it's the Apocalypse and Antichrist's fall is under way.
I've been awaiting signs of the Apocalypse breaking out since 2008, when I saw an article saying that 666, the sign of the Apocalypse, had appeared to mark Obama at the time of his election.Yes, you heard that right, Obama's the Antichrist.
I've been awaiting for that event for much longer in fact. Indeed for ten years now, I've awaited the Buddhist end times announced in the Kalachakra Apocalypse prophecy. My lengthy five-year study at Paris University in Tibetan language and culture and then my 28 years of post-university research upon the Kalachakra led me to await the Buddhist Apocalypse as imminent. – I oppose the Dalai Lama's views and attitude about the Kalachakra that are used to further his political agenda. -
Tibetan Tantric Buddhism is the world's highest form of culture because it has Tantric Yoga etc… Many signs show the end times to be very close.
———–
It started small, about a month ago, when posters started slowly sending comments in which they revealed my private address. As the various posters are hateful, revealing my address put me at risk and exposed me to danger. Slowly it rose to the epidemic level, with a group of posters all revealing my address several times a day, on all my articles' comments.
I've now been fighting to stamp out these dangerous posts for weeks already. It's been successful because BIN is now cleaning out all my comments and articles of any unlawful posting.
The epic battle of goodness against evil was these last few days, when I was heroically battling against simultanaeous all-out attacks which were two-pronged. On one side, the criminal posting of my address continued unabated, but I had enlisted the powerful help of the BeforeItsNews admins, who upheld the fact that revealing personal info as a means of battling others and threatening them into silence, was illegal and would be deleted. (which they were doing as fast as they possibly could.)
A case in Jan. 2013, ruled by Judge Tafaya in Colorado (SPLC VS Delgaudio) had been won by Delgaudio and sentenced SLPC to a fine and ordered to remove Delgaudio's private address from the website of the SLPC (the notorious hateful Leftist website) "because it exposed Delgaudio to danger.".
The case of my address being revealed online, was strictly the same, because revealing my address was done exactly the same way: with the purpose of silencing me – by threatening me – and "exposing me to danger"!
The second direction the attacks against me were taking, were personal ad-hominem attacks, which are usual by the people who attack me. I was responding to them with heightened vehemency.
And I was doing this in answer to the hatred spewed at me, because I was claiming, as usual, that Obama's track-record from Chicago, proved he was a well-known homosexual in the gay community. Indeed furthermore, Obama's high-school poem "Pop", spoke of a boy-to-father relationship which was very bizarre and hair-raising in the light of homosexality and an unnatural relationship between a father and his son.
I wrote about the compassion one must feel for homosexuals, because of the great rate of infecting, the heavy, premature mortality. Also because of the traumatic medical problems they meet with at early ages and which lead them to get operated, as often as not. This led to outrage among the posters, who feel very affected by this and close to or part of the homosexual community. It was deemed bad to speak about the medical problems encountered by homosexuals meet at early ages. (I felt this was a necessary help to homosexuals to investigate their problems….)
The result was that BIN decided to massively purge this whole brawl from the comments and the BIN columns and for everybody to "take it somewhere else". Given that the criminal postings revealing my address never stopped coming, it was indeed necessary to purge the whole system of all posts.
These events come at a most suspicious time, because other staggering events were/are happening all at once.
Look:
1. the George Zimmerman trial has turned out it's "not guilty" verdict, exactly at the same time, just a few days ago.
2. the "not guilty" verdict is a personal defeat for Obama.
3. the noose is closing down around Obama's thin neck. The NSA, IRS, Benghazi, scandals are slowly spreading their webs of resistance to Obama and his gang of crooks leading the USA and gathering concrete mass in Congress investigations and lawsuits being filed.
4. the birthers have reached critical mass all at once:.
a.Orly Taitz is now in the final days of awating a ruling from Judge Lamberth on the birth issue. Lamberth is a famous judge who's a strict and outspoken Constitutionalist.
If he were to sweep the case under the carpet, as all judges have done so far, it'd be unusual, coming from this upright judge and an open denial of each of his principles. It would be an open betrayal of the Constuitution which he's a famous upholder of.

Orly Taitz's ruling is expected any day now and is overdue already. Obama's fate is thus now hanging from the last thin thread. If Lamberth addresses the slightest criticism of Obama it'll be outright war between Lamberth and the DOJ and the whole government. The birthers will clamour the ruling as their first-ever historical legal victory. Obama can't win, unless Lamberth clearly displays he's been bought out.

b. also, important news is out from Arizona, where the Arpaio Cold Case Posse Commander Mike Zullo, has struck gold. He's been to CPAC a few months ago in DC.

Then he went to the CSPOA sheriffs' conference and met hundreds of sheriffs. He followed that up with a new visit to DC for private conferences, with several of the highest congressmen of the USA. That was suddenly now followed by the announcement just yesterday that Zullo's returning to DC again, by personal invitation from the most famous among the congressmen so as to speak about his information / talk about opening an invesigation into Obama's birth issue.

This is astounding breaking news. Just like for Orly Taitz's news, Obama's fate is now merely hanging from a thin thread which in this case, would be the announcing of an investigation. Obama would thus be called more ro less named a suspect. In that case too, all hell would break out between the government and the Congress members of the investigation-panel.

Update! Rep Issa revealing IRS witnessing linking WH directly to IRS scandal! Another direct and immediate threat to Obama's rule…
As in the George Zimmerman case, it's clear that the threat of racial violence is not real and that the Leftist hate groups and the Obama hate-filled Camp, just brandish that as a threat. They don't deliver on it. All the race card-baiting since five years, was just an empty threat to drum down people and it worked. But it's just empty air. They don't deliver on their threats.
It was just a Leftist ploy to get away with crimes by putting a fraud as President.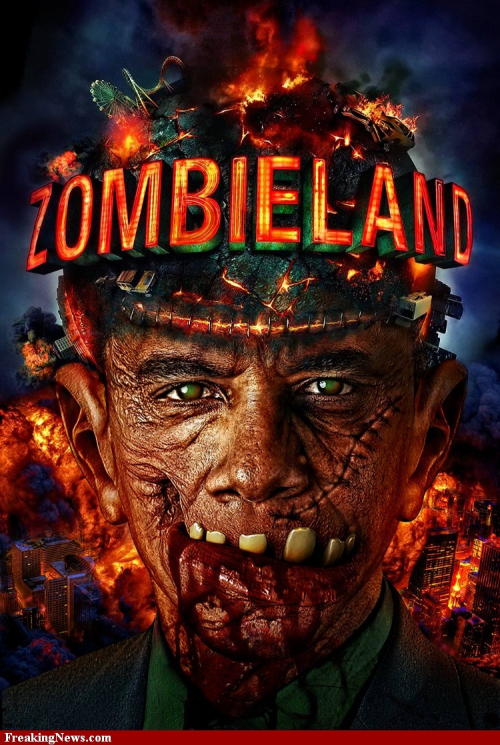 Obama's shown to be the Antichrist beyond doubt. Newsweek's article "Is Obama the Antichrist?"
You've got to see this. The Lottery draw 666 – Obama.
The events of Obama's fall are reaching critical mass right now. Everything's closing in on him all at once. The NSA scandals, Snowden etc… the inner situation with the Leftist race-baiting falling flat on it's face with the Zimmerman trial, … the birthers geting closer and closer to busting Obama.
And the final coffin in Obama's coffin is BIN closing down all criminals who post private information on BIN – followed by my stepping up the attacks on Obama by revealing he's the Antichrist (the "Abomination" – a homosexual.)
We encourage you to Share our Reports, Analyses, Breaking News and Videos. Simply Click your Favorite Social Media Button and Share.