Christians are going to hit the ceiling but they had it coming even in their own Bible which tells them they're doomed.
"The Church will be totally corrupted by false christs in the Apocalypse. Only 144 000 will survive so as to go to heaven." (Bible.)
———-
The timeline of events were striking: Obama was elected on Nov. 4 and he was in Chicago monitoring the results. On the next day Nov. 5 he celebrated with the city he was the Senator of.
In the evening, he watched the evening news which featured his special election edition.
After the news, the Chicago "Illinois State Lottery" drew 666.
I was fighting Obama with everything I had because I had seen his Indonesian school-registration saying he was a Muslim.
But when I saw the Illinois Lottery # 666 in a Newsweek article, I cussed under my breath: "What!!!!!!!!!" I gasped. My hair stood on end.
I thought: "Damn! Obama's the Antichrist!"
From
Newsweek.
Is Obama the Antichrist?
excerpt:
…Already Barack Obama had drawn the attention of apocalypse watchers after an anonymous e-mail circulated among conservative Christians in October implying that he was the Antichrist. Former "Saturday Night Live" ingénue Victoria Jackson fueled the fire when, according to news reports, she wrote on her Web site that Obama "bears traits that resemble the anti-Christ." Now Strandberg was receiving up-to-the-minute news from his constituents in Illinois. One of the winning lottery numbers in the president-elect's home state was 666– which, as everyone knows, is the sign of the Beast (also known as the Antichrist). "It is very eerie, and I take it for a sign as to who he really is," wrote one of Strandberg's correspondents…..

http://newsweek.washingtonpost.com/onfaith/panelists/lisa_miller/2008/11/is_obama_and_antichrist.html
This was more than I had even asked for. I had been involved in trying to stop Obama since early in 2008 and people on Internet had told me the birth certificate was the best shot we had against Obama. I hadn't requested as much as the revelation that Obama was the Antichrist! Honestly! That was just more than I needed.
But how refuse it? I now had everything I needed to destroy Obama. I just needed to follow up: I just needed to break the Apocalypse and it would be over. Well, it didn't go as simply as all that. But I'm there and ready now. I'm ready to pull the plug on Obama. I just need to rally the people of good faith and who beleive in the Truth.
I ran into trouble early on.
I didn't see my role as being linked to the Apocalypse and to Obama. I'm Buddhist and don't believe in Christianity. The Apocalypse is not a concept I have in my world-view and I saw myself as "a Buddhist who'd just drop by the Christian web-sites and tell them Obama was the Antichrist and then slip off to pursue following my Buddhist destiny".
Buddhism's Apocalypse is prophecied in the Kalachakra teaching. I went to Paris University for five years in Tibetan culture and language and then did 28 years research on Kalachakra and I oppose the Dalai Lama about it.
I thought Buddhism and Christianity are opposed and don't overlap. But now I realized this isn't so and that Obama's prophecied to be the Antichrist even in the Buddhist Kalachakra texts. So my role, which I see as the King of Shambhala of the Kalachakra teachings/prophecy (and who is the universal saviour of the world – but a Buddhist; not a Christian), that role does extend to defeating the Christian Antichrist and thus being the anointed one to the Christians. But, I'm not Christians, so the Christian Messiah is not Christian and Jesus' Second Coming's not Christian.
My role was thus engaged and I couldn't just "drop by", (as if in passing) to reveal Obama. I had to reveal this message of the Apocalypse and do it the whole way, not just halfway. I couldn't do it reluctatntly I had to INVOLVE 100%. Here I am now. I'm doing this and I'm the one who has to do it. No one else is doing it and Christians will turn on me unless I knock some sense into their heads.
If I don't do this forecefully, people are like snakes, you have to catch them close to the head or they can turn back at you. People are like demons and/or like Dobermans who can't be talked to. You have to use a big dogcatcher's net or a hooked pole.
I ran into trouble immediately when I contacted various Christian websites and forums.
They said that announcing Obama to be the Antichrist wasn't a hobby I could do during my free time and that if it were true I'd be the Messiah. They agreed with me that because I was Buddhist I couldn't qualify for Messiah. I agree to that. But then they flipped on me and said that that made me a false christ. They said that what I said was blasphemous and apostate.
I just couldn't break their logic.
I mean, if I'm not even Christian how can I be apostate? I'm apostate before even beginning, so why are they so illogical? How can an apostate BECOME an apostate?
Some Christians went ballistic and started wishing hellfire and damnation upon me. I knew these were serious basket cases by that time. I bailed out and stopped TALKING TO CHRISTIANS BY THAT TIME. I realized the Bible was right and that no Christians would be saved because the only ones to be saved would be raptured before the Apocalypse.(Bible).
[I never considered being a Christian as I was brought up an Atheist. Buddhism is the highest form of culture in the world because with Tantric Buddhism we have Tantric Yoga etc... Obama's Islam is the worst thing existing in the world. Period!]
Some Christians are really dummer than dumber.
Basically my logic was to say to Christians: "I agree to whatever you say, you can call me Satan, the Antichrist or Ronald McDonald, I don't care. All I'm telling you is that this is the Apocalypse, Obama's the Antichrist and you're now the Messengers of the Apocalypse, so clean your house and go about your choirs."
But I realized quite quickly that I had run into ignorance far, far out; even further out from my own rather good league.
One local Christian from my village told me what he thought – when I got back to him two years after I first told him and his family that Obama was marked by 666. I happened to meet him by chance and asked: "I sent you the links showing Obama was marked by 666 in the Chicago Lottery, so why haven't you reacted and done something? You're Christian and this is YOUR PROBLEM NOT MINE, I'm Buddhist. Damn it."
He said: "You're Buddhist so you don't realize what that, the 666 and Antichrist means. It's really serious. People would kill if they knew that."
He wasn't clear who they'd kill; but the picture was clear enough. It meant that the information I was talking about was dynamite that was able to get people killed,…. be it Obama, my neighbor, me, or anyone claiming Obama was the Antichrist – or else everybody else could get killed in the world.
Indeed, if one thinks about the Apocalypse, well that's generally seen as devastating the whole world, and just about everybody gets killed. I totally disbelieve that and rather think the Apocalypse is a spiritual awakening and death. Indeed, everyody's judged in the Last Judgment.
So I think NO ONE DIES in the Apocalypse but they're just judged.
I think just 144 000 are saved because they do this work of revealing Antichrist Obama.
But, for my neighbor and the legions of people I've tried to convicne on Internet, well just hiding the facts don't make them go away. It's not because you say something isn't true, that that changes anything. The facts are the facts. People living in denial aren't really anything new in the world.
So, all those people who have turned me down will have to be judged for that. It's best to not turn me down because the sole path to heaven is to reveal Obama's the Antichrist. One must choose one's path. And it's only by revealing the message to whole world that heaven will be gained. If one pauses and hesitates, one will be lost. That's clear in the Bible.
"…Let the one who is on the housetop not go down to take what is in his house, and let the one who is in the field not turn back to take his cloak. And alas for women who are pregnant and for those who are nursing infants in those days! Pray that your flight may not be in winter or on a Sabbath. For then there will be great tribulation, such as has not been from the beginning of the world until now, no, and never will be. And if those days had not been cut short, no human being would be saved. But for the sake of the elect those days will be cut short.
(Matt 24:1-3;15-22)"
….excerpted from Daniel's prophecy of the abomination of desolation.
I'm sure of my facts. People worldwide say Obama's the Antichrist.
Here are a few of those many people who say so:
2. Rev. James David Manning of Atlah Ministries.
On Alex Jones. At 5:30: "Obama is the Antichrist."
3. PPSimmons made several videos asking whether Obama's the Antichrist.
etc….
The website PPSimmons have made damning videos proving Obama's the Antichrist.
At BIN here many say Obama's the Antichrist like Mark Brander and Linda Newkirk.
Others too.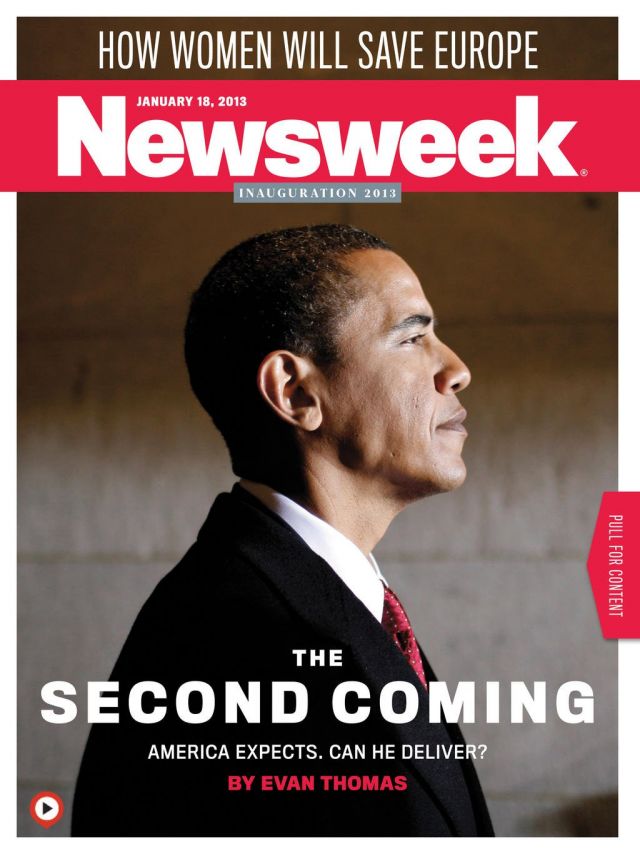 Obama has tricked the world as predicted of the Antichrist: truely the "Great Deceiver."
We encourage you to Share our Reports, Analyses, Breaking News and Videos. Simply Click your Favorite Social Media Button and Share.