By Geir Smith aka King of Shambhala.
Obama – The Lottery and 666 – You have GOT TO SEE THIS! What are the CHANCES?
The Bible says to "Refuse the Mark of the Beast in your hand and forehead".
People must know that Obamacare is the Mark of the Beast.
The Mark is all Obama's money which he forces upon us and that he's stolen from us.
Obama can jail you if you refuse Obamacare so he thus has power of life and death upon you.
The only way to resist that, is to refuse Obamacare and destroy Obama, by breaking his grip upon you.
We must rally and march upon Washington.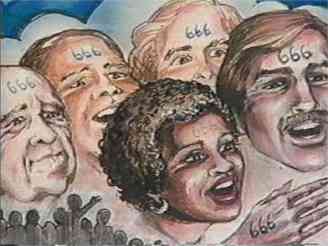 We encourage you to Share our Reports, Analyses, Breaking News and Videos. Simply Click your Favorite Social Media Button and Share.