Psychopath Obots Stalk BIN Reporter.
A pack of wolves; like a band of psychopath thugs have been trolling me on BIN (for up to three years for one of them, their leader Geeper, who's been stalking all of my articles for two-three years) incessantly.
I've had a detail of these CIA-based paid-posters defending Obama trolling me ever since I tried to edit Wikipedia to enter the information about Obama being the Antichrist. Wikipedia's people set up a website to monitor each and every post I make on Internet meaning they watch my IP address… I suspect the CIA/NSA.
The Obots always operate the same way: never address the subject and only use trolling-techniques i.e. insult, belittling (no problem, I'll be suing them in court or/and throwing them into hell when the Day of Last Judgment comes soon now.), smearing.
They say I'm a peadofile now.
I've said Obama is an incestful paedofiliac pervert.
I'd like the names, dates, places of who says I'm a paedofiliac and that this be testified to. I've hired a Taiwanese lawyer from Paris and this is getting good. But to pay him I need the sworn affidavits of this. Those who smear me can get off scot-free if the affidavits aren't iron-clad.
I need your testimonies to win the case and pay my lawyer. If I win I'll never work another day in my life. This is great. Sign your affidavit with the facts iron-clad. Sign that you'll not retract, even under intense Obama pressure. So sign who told you I was a peadofile, where and when and what they said in detail in full disclosure.
Give me the names of who told you and who they are and everything they said in fuill detail. This is important because we'll establish the courtcase, based upon that. I've got the best lawyer because this can make me rich and not work for the rest of my life. But we need your testimony to win this outright and get full payment of our case's victory. The guy will also spend years in jail for the money he can't fork up as reparation.
—
The Obots who work as a gang of many at BIN: Merkin, physhstx, xpose hym, (Merkin and xpose hym both were sent to my Ustream video-show to act as if they were friends but they left when the Obots came to attack that show. They ran.), raygene, JohnnyScottsdale, HydroFlow etc….all the CIA-shills who stalk as a day-job.
They're easy to identify: no names, articles or profiles….
I'm really happy about this, I'll be able to throw you all into hell with this.
This all depends on how far you want to go with this. If you testify, we can throw this guy into jail and I'll never work a day iin my life. I'm planning on asking for $150 million and I'll share that with you if I win and you testify.
I don't need more than $50 million to live the rest of my life. You should be good for $50 million, minus the court-case expenses.
This is good.
I wasn't expecting this. Very good news indeed.
If you get threats because you're testifying, you'll get police protection and qualify for a witness-program. You'll change name, house and surroundings, face and finger-prints; but you'll be rich and never work again in this lifetime.
Do you want to go all the way?
I live in an area of very rich people. I don't know what kind of area you live in. Hicks?
I'm not a hick.
If you provide evidence then we can sue. I'm really looking forward to see your evidence.
I'm not a hick.
If we sue then we'll see exactly what kind of evidence you have.
Obama admits he lied about Obamacare. The end is near. You Obots will be thrown into hell along with Obama, your hero and god. He's the Antichrist.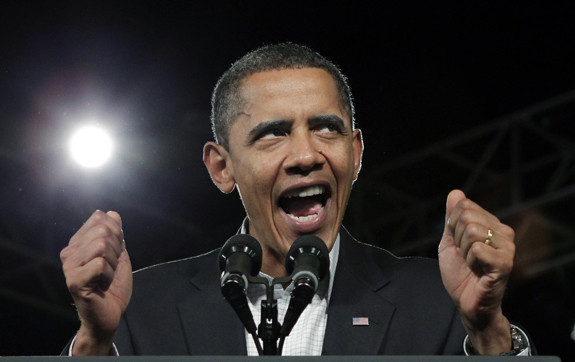 We encourage you to Share our Reports, Analyses, Breaking News and Videos. Simply Click your Favorite Social Media Button and Share.