Headline: Bitcoin & Blockchain Searches Exceed Trump! Blockchain Stocks Are Next!
by Pete Santilli, The Pete Santilli Show & The Guerilla Media Network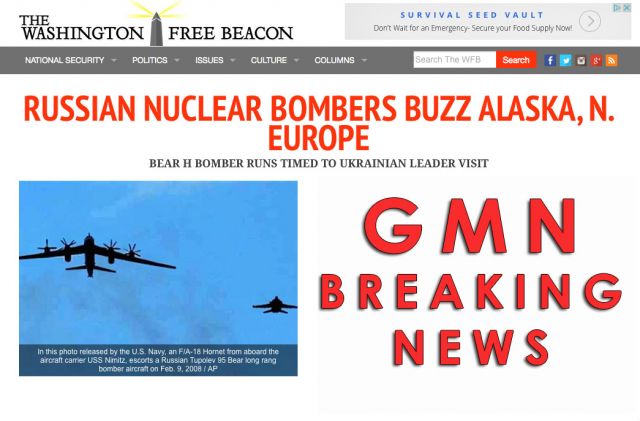 Bear H bomber runs timed to Ukrainian leader visit

Russian strategic nuclear bombers carried out air defense zone incursions near Alaska and across Northern Europe this week in the latest nuclear saber rattling by Moscow.

Six Russian aircraft, including two Bear H nuclear bombers, two MiG-31 fighter jets and two IL-78 refueling tankers were intercepted by F-22 fighters on Wednesday west and north of Alaska in air defense identification zones, said Navy Capt. Jeff A. Davis, a spokesman for the U.S. Northern Command and North American Aerospace Defense Command. Two other Bears were intercepted by Canadian jets on Thursday.

"The group of Russian aircraft flew a loop south, returning westward toward Russia," Davis told the Free Beacon.

A day later two more Bear bombers were intercepted by Canadian CF-18 jets in the western area of the Canadian air defense identification zone near the Beaufort Sea, north of Alaska, he said.

The Russian bombers did not enter U.S. airspace but flew within 63 miles of the Alaskan coast and 46 miles of the Canadian coastline, Davis said.
In both instances, the Russian bombers did not enter sovereign airspace, he added, noting the Russian aircraft flew within about 55 nautical miles of the Alaskan coastline, and within about 40 nautical miles of the Canadian coastline.

One defense official said the Russian bomber activity appeared timed to the visit to the United States and Canada by Ukrainian President Petro Poroshenko. The Ukrainian leader was in Ottawa for meetings with Canadian leaders on Wednesday. He met with President Obama on Thursday.
Ukraine is locked in a battle with Moscow over the Russian military annexation of Crimea and continuing backing of pro-Russian Ukrainian militias in eastern Ukraine.

Over Europe on Tuesday, two Bear H bombers conducted practice strategic bombing runs on Tuesday and were met by interceptor jets from Norway, Denmark, Britain, and Netherlands, defense officials told the Free Beacon.

"NATO jets … were scrambled to visually identify unknown aircraft approaching allied airspace," said a NATO military officer who confirmed details of the incident.

"The approaching aircraft were identified as two Tu-95 Russian Bear H bombers," he said. "The Russian flights originated in the Barents Sea and went through international airspace down to the North Sea off the Dutch coast."

The Russian aircraft flew in international airspace "close to NATO territory" but did not violate allied airspace, the officer said.

The NATO jets were scrambled as a response to the approach of unidentified aircraft, the officer said.

The type of NATO jets involved in the intercepts was not provided. The Telegraph reported that British Royal Air Force Typhoon jets took part.

"This is a standard procedure because these flights also pose a potential risk to civil aviation given that the Russian military often do not file flight plans, or use their on-board transponders," he added. "This means civilian air traffic control cannot identify these aircraft nor ensure there is no interference with civilian air traffic."
Read More at Washington Free beacon
The Pete Santilli Show broadcasts live on The Guerilla Media Network. Please join us on the Guerilla Media Network broadcasting your favorite talk shows, political art and news 24/7.
If you would like to express your opinions or concerns on the air during the live broadcast of The Pete Santilli Show, please call (218) 862-9829
Please go to our donate page and show your support by contributing as much as you can. God bless and Semper Fi!!
Be sure to tune in to the Pete Santilli Show daily at 10am-2pm PST / 12pm-4pm CST / 1pm-5pm EST. Pete & his co-host Susannah Cole broadcast daily for 3 hours to discuss breaking news headlines, and interview some of our nation's most interesting patriots & controversial guests.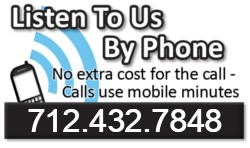 Please "LIKE", share and recommend this story..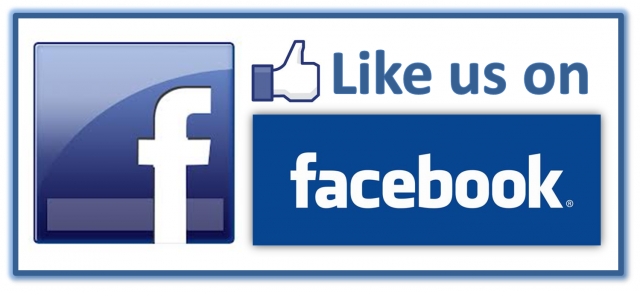 We welcome your comments in our Facebook comment thread!
Fair Use Notice: This article contains some copyrighted material whose use has not been authorized by the copyright owners. We believe that this not-for-profit, educational, and/or criticism or commentary use on the Web constitutes a fair use of the copyrighted material (as provided for in section 107 of the US Copyright Law. If you wish to use this copyrighted material for purposes that go beyond fair use, you must obtain permission from the copyright owner. Fair Use notwithstanding we will immediately comply with any copyright owner who wants their material removed or modified, wants us to link to their web site, or wants us to add their photo
We encourage you to Share our Reports, Analyses, Breaking News and Videos. Simply Click your Favorite Social Media Button and Share.