Weather Channel meteorologist Stu Ostro has captured a NASA satellite image of Hurricane Matthewthat he described as "sinister-looking."
Ostro Tweeted that the face appeared as Matthew hit landfall in Haiti. The image is not Photoshopped, Ostro stated in the Tweet.
Governors in Florida, Georgia, South Carolina, and North Carolina have declared a state of emergency ahead of the storm, which has sustained winds of greater than 115 mph.
Damaging rain and windfall is expected to hit the southern tip of Florida late Thursday.
CNN Weather posted the following landscape view of the same image: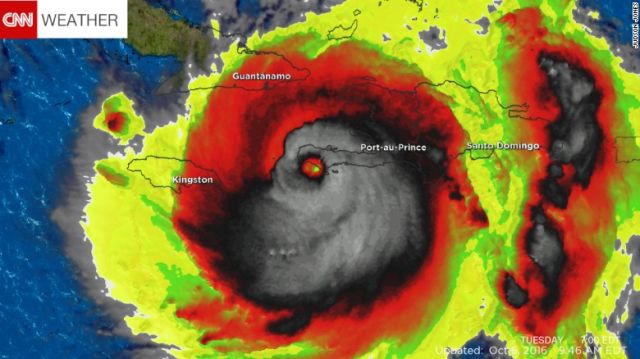 Residents along the eastern seaboard are being warned to secure their property or evacuate. About 7,800 National Guard soliders are on alert as the storm approaches.
The storm already caused widespread damage in Haiti, killing at least five people. Elections there were also postponed, according to reports.
If the face is any kind of warning, the east coast could also be in for a rough ride.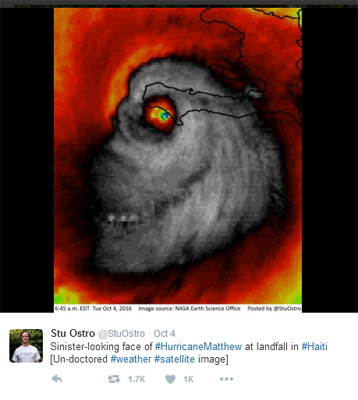 We encourage you to Share our Reports, Analyses, Breaking News and Videos. Simply Click your Favorite Social Media Button and Share.