In an utterly amazing turn of events in Nevada where Cliven Bundy and many others, including Pete Santilli, are awaiting trial for the Stand Up in 2014, flyers were sent out to 700,00 homes in the area with an image of Cliven Bundy on a wanted poster accusing him of a connection to the deaths of two Las Vegas police officers.
Guerilla Media Network is reporting a case of extreme jury pool contamination taking place in Nevada, specifically directed at Cliven Bundy.
Deb Jordan reports, "
Deb Jordan Reports: Chris Rasmussen, attorney for jailed journalist Pete Santilli, has joined the Nevada Public Defenders Motion to Compel the Court for a "Change of Venue" after he received a mailer that was sent to over 700,000 households across the State. Rasmussen supplemented the Public Defenders motion by entering in as evidence several pieces of propaganda he feels supports the claim that defendants in the case of The United States vs Cliven Bundy et, al – will not receive a fair trial in Nevada.
The flyer mailed by the Nevada Democratic party for Ruben Kihuen, done in the style of a wanted poster, depicts Cliven Bundy as being directly responsible for the murders of two Las Vegas Metro Police Officers in the summer of 2014."
The report goes on into great detail the perpetrators and the reaction of Cliven Bundy's attorney as well as the attorneys for the other defendants. This is a shocking turn of events.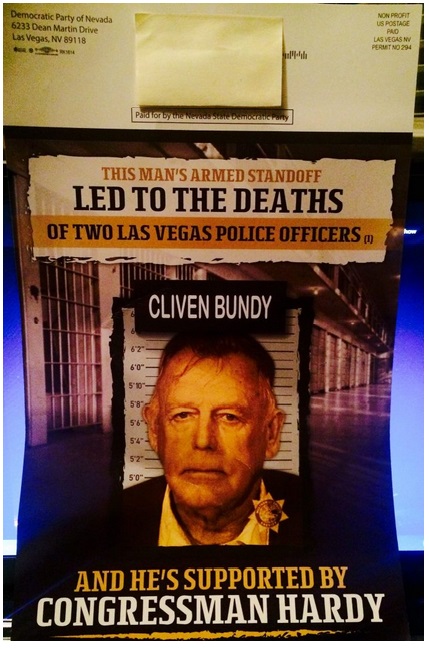 Deb continues in the article about Michele Fiore.
"Michele Fiore spoke to Senator Ruben Kihuen, who is now running for Congress and connected to the propaganda piece by the Democratic Party, about her concerns over the mailer and he told her that: His campaign had not generated the mailer and that the Nevada Democratic Party, who must ultimately take responsibility, did not "nor did they have to" seek his approval before sending them out.
Fiore is furious that Political Leaders who empowered the people to protest in 2014 are now acting like cowards and choosing political careers over doing the right thing when it comes to Cliven Bundy. "This mailer is completely unacceptable she said, and somebody needs to be held accountable for putting this false narrative in Nevada mailboxes"
"Clearly the Bundy's Civil Rights were being violated by a United States Government – Terrorist Organization – known as the BLM, and we all saw it happening with our own eyes. I was not the only elected official at that protest and what I want to know is; Where the hell are they now?"
Read the full report here http://thepetesantillishow.com/no-fair-trial-for-cliven-bundy-perspective-jury-pool-contaminated-after-democrats-send-700000-reasons-to-connect-him-to-las-vegas-cop-killers/
Meanwhile in Portland, here's an update regarding juror bias questions raised in court today during the Malheur Occupiers trial:
What's up With Jurors 4 and 11? One Juror Questions Another's Bias in Bundy Malheur Occupier Trial http://beforeitsnews.com/alternative/2016/10/whats-up-with-jurors-4-11-one-juror-questions-anothers-bias-in-bundy-malheur-occupier-trial-3429979.html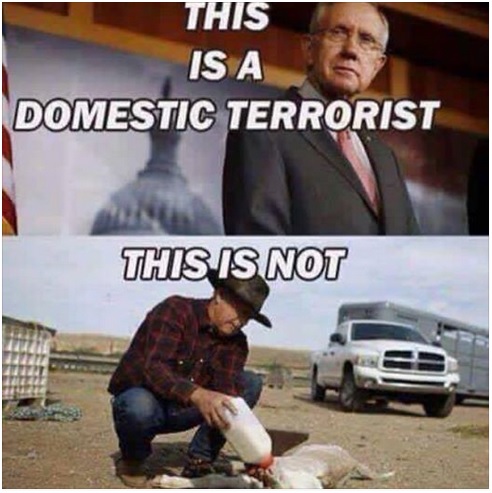 We encourage you to Share our Reports, Analyses, Breaking News and Videos. Simply Click your Favorite Social Media Button and Share.