also see here for me….I belong to an old Norwegian aristocratic ROYAL family including Count Tolstoy (Leon Tolstoy, the famous Anarchist theorician inspired the Russian Revolution but at the same time was the scion of the Chernigov Princes – 11th cent. – by far the oldest Russian royalty), Henrik Ibsen, Papal and Royal Chamberlains, many Members of the Royal Household, (Mistresses of the Robe) barons and counts, ambassadors. All those who fail to heed heaven's voice (the lottery draw of 666 below) will be thrown into hell in the end times says the Bible. Well, heaven has spoken. On the day after Obama's election the lottery in his homestate drew 666. The 666 lottery-draw also reveals that Obama's Mark of 666 means his money. Check the lottery numbers in Obama's homestate here : the Pick 3 of Nov 5, 2008 was 666, less than 24 hours after Obama's election!! Because I'm alone in revealing the lottery draw of 666, the Mark of the Beast that everybody knows is the Antichrist, that makes me the Messiah and Jesus' Second Coming. Tibetan Tantric Buddhism is the highest form of culture in the world and I follow it's Kalachakra creed. Buddhism and Hinduism never carried out war like Christianity and Islam (That's the worst thing existing in the world.) I'm working on revealing myself and my message to the world fast now so the Apocalypse blows. My message of truth and that shows the way, must be revealed not only here at BIN (the only place in the world where speech is free), but worldwide
Jewish youth Natan predicted the Apocalypse – one year ago – which we're already in right now. He also said the Messiah is already here and will reveal himself quickly now. Obama's crumbling and he's the Antichrist. His defeat will be the Apocalypse. Trump's smashing Obama and the Dems to smithereens as we speak now. this is it the moment of the end days we've awaited all these years.
Gog/Obama attacks Israel after Rapture – Improved Subtitles
During the 4th Blood moon on Feast of Tabernacles, September 28, 2015, 15 year-old Natan was given an amazing vision. He is a secular Jewish boy, but was given a vision of events from both the old and new testaments. He saw a future event which he describes as something that instantly triggers WW3, and the whole world knows that only God could have caused this. I (K Potter) believe that this can only be the Rapture, but you can judge for yourself. Slight modifications have been made to the subtitles for a more modern English vernacular. For example, "Mashiach" has been replaced with "Messiah".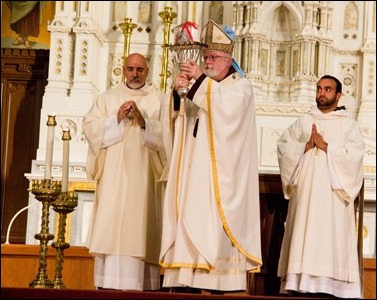 The Christian Messiah has arrived and he'll not be a Christian, said Jesus.
At 1:15:16: "Has the Messiah arrived. Did he see him?"