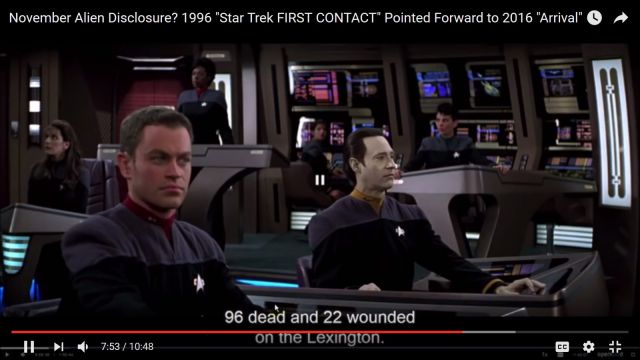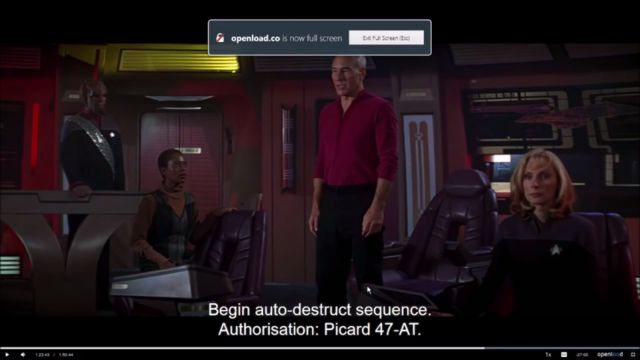 Join me in the video below as we explore the amazing connections between the 1996 film Star Trek: First Contact and 2016 Arrival, which suggests that November 2016 may be the date of alien disclosure. The film First Contact outlines the first time mankind meets aliens on the 96th day of the year, 47 years from now in 2063. It has been 69 years since 1947, the first time we saw an alien spacecraft at Roswell, New Mexico.
Both films released in November on the 11th and 22nd days of the month. The days, months and years between the film releases even encode all 9s and 1s! These two films were definitely made to 'speak' to one another and seem to suggest a November 2016 alien disclosure.
Before you dismiss this film as satire, notice the screenshots above in which numerology is acknowledged right in the script as 96 are killed and 22 wounded, mirroring the 1996 release on the 22nd day of the month! Also, notice the self destruct number 47, mirroring the 47 years from now that they traveled back in time to!
We encourage you to Share our Reports, Analyses, Breaking News and Videos. Simply Click your Favorite Social Media Button and Share.