Lorie Kramer
Redoubt News continues to follow up on the aftermath of the US Government vs. Bundy et all case, where all Defendants were found Not Guilty of all charges last week. Today they posted a statement from Coalition of Western States, (C.O.W.S.)
Those following the story remember that after the verdict was declared, Ammon Bundy's attorney, Marcus Mumford was jumped and tasered by Federal Marshalls INSIDE the Federal Courthouse just after it was announced that Ammon Bundy and all of the other defendants were not guilty of all charges. Mumford stated Ammon was a free man and the Oregon court no longer had jurisdiction over Mr. Bundy. Mumford requested paperwork from the Government to prove authorization of Federal Marshalls to hold Ammon. That's when it got bad.
Here's a quote from the C.O.W.S. statement, followed by the video report of the jumping and tazing of a defense attorney in Federal Court. This is America?
"The actions of the US Marshalls after the verdict was rendered also give us a shocking picture of what our government agents have become. The fact that attorney Marcus Mumford was violently attacked by these agents, handcuffed and tazed, for simply demanding they show legal cause and jurisdiction for detaining his client should be outrageous to every American. The fact it appeared to be in retaliation for the verdict should have every lawyer and bar association across this country up in arms. The fact that Judge Anna Brown sat by and watched this happen in open court with only a minor hand wave as an objection, should be a wakeup call to us all as to what our Federal Courts have become. These are not the scenes we would expect in a nation dedicated to Liberty and the fundamental Rights of Due Process."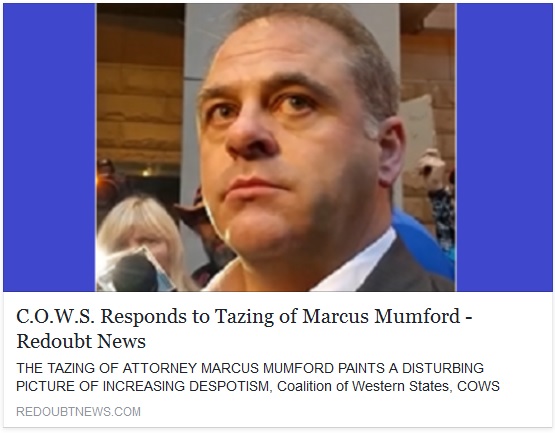 Full article here – http://redoubtnews.com/2016/11/01/c-o-w-s-responds-tazing-marcus-mumford/
Not Guilty! Bundy et All – Mumford Tackled and Tased – Is David Fry OK? http://beforeitsnews.com/alternative/2016/10/not-guilty-bundy-et-all-mumford-tackled-and-tased-is-david-fry-ok-3430935.html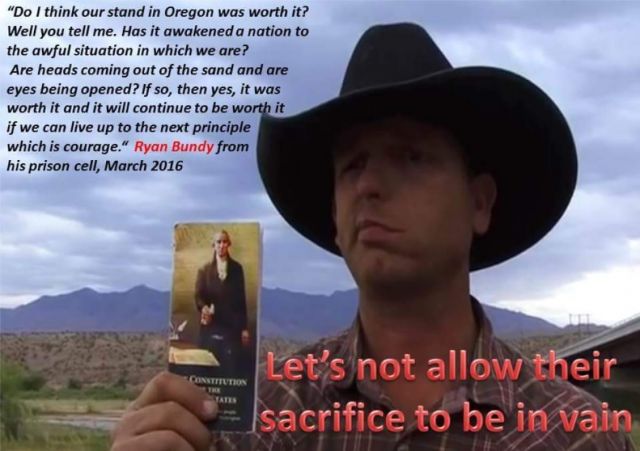 We encourage you to Share our Reports, Analyses, Breaking News and Videos. Simply Click your Favorite Social Media Button and Share.