According to the DailyMail, The FBI reportedly operated almost two dozen child pornography websites hidden on the dark web to lure and catch predators.
Unsealed documents obtained by the American Civil Liberties Union revealed investigators had the authorization to run 23 such websites.
It had already been known that the agency ran the website, Playpen, to help identify users.
The sites were, 'dedicated to the advertisement of child pornography, the discussion of matters pertinent to child sexual abuse', according to Ars Technica.
The new documents also revealed the trap sites were ran out of a government facility, and they were able to learn the identities and IP addresses of users.
Cybercrime expert Fred Jennings told Ars Technica there is: 'no other way to read (the documents) than websites 1-23 were hosted at a government facility, with the FBI's knowledge and to the FBI's informational benefit.
'It's clever phrasing on their part.'
An FBI spokesman said he was unaware of an operation with 23 websites, according to a statement given to the website.
DailyMail.com contacted the FBI for comment.
Editor's Note: A blaring question would be — Why doesn't the FBI just shut down the dark web???? – Why doesn't the FBI shut down ALL child porn sites? – Greg Ericson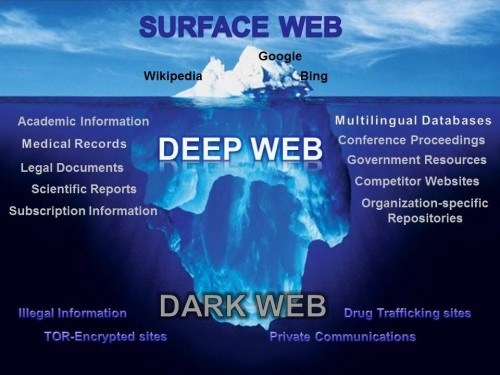 Most people who use social media have figured out that Facebook and Google are in cahoots with the government, for those who are well aware of the issues it's high time you switched over to Seen.life. It is a website that is similar to Facebook but without all the censorship.

We encourage you to Share our Reports, Analyses, Breaking News and Videos. Simply Click your Favorite Social Media Button and Share.