Lund, Sweden, November 2, 2016 (TFF–Transnational Foundation for Peace and Future Research) – The Syrian Civil Defence – or White Helmets – are presented in the media as a genuine humanitarian organisation saving lives in Syria.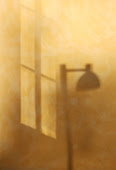 Nominated for the Nobel Peace Prize and soon to receive the Right Livelihood Award in Stockholm.
Supported in a short time by NATO governments such as the US, the UK, Denmark, the Netherlands and Germany with around US$ 100 million.
They are said to be nearly 3000 "bakers, tailors, pharmacists, painters, carpenters, students and many more, the White Helmets are volunteers from all walks of life."
They spend millions on super slick websites, on photos that touch the heart on media strategy and outreach for their good activities.
Does it sound just a bit too good to be true? Or, to be the whole truth?
Could it be that the White Helmets is a dual-purpose organisation?
Why else is the – opaque – network under the White Helmets murky intelligence, mercenary, oil interests, "people power" NGOs, smart marketing?
Why as a humanitarian NGO do they advocate a No Fly Zone over Syria?
Why do they run media campaigns that are very clearly anti-Assad (pro regime change), anti-Russia and anti-UN?
Why don't they say a word about terrorists, ISIS etc or the interventionist policies, arms trade and bombings since 2011 by everybody else in Iraq and Syria?
To help you understand this better, TFF has been digging a bit and found interesting stuff, a cobweb of actors that makes those helmets less pure, less white.
All open sources that media and others can make use of. If interested.
When you click below you'll find a diversity of facts and all the relevant links to both pro and contra the White Helmets.
We do not claim to know the truth, the whole truth and nothing but the truth.
But this much we know: that something really does not feel right here.
Judge for yourself. Begin here!
—
*About the author: Dr Jan Oberg, Peace studies professor. PhD in sociology, peace and future researcher. Associate professor (Docent) at Lund University, thereafter visiting or guest professor at various universities.
Former director of the Lund University Peace Research Institute (LUPRI); former secretary-general of the Danish Peace Foundation; former member of the Danish government's Committee on security and disarmament.
Visiting professor at ICU (1990-91) and Chuo Universities (1995) in Japan and visiting professor for three months at Nagoya University in 2004 and 2007 and four months in 2009 – at Ritsumeikan University in Kyoto. Oberg has taught peace courses for more than 10 years at the European Peace University (EPU) in Schlaining, Austria and teaches MA courses twice a year at the World Peace Academy (WPA) in Basel, Switzerland. Learn more about Jan Oberg.
Jan Oberg's article was published in: TFF – Transnational Foundation for Peace and Future Research. Go to Original.
About TFF: TFF is an independent think tank, a global network that aims to bring about peace by peaceful means. It inspires a passion for peace from the grassroots to the corridors of power.
TFF is an all-volunteer global network. It promotes conflict-mitigation and reconciliation in general, as well as in a more targeted way in a selected number of conflict regions – through meticulous on-the-ground research, active listening, education and advocacy. Learn more about TFF
2016 Human Wrongs Watch

Source:
https://human-wrongs-watch.net/2016/11/05/just-how-grey-are-%e2%80%8bthe-white-helmets-and-their-backers/
We encourage you to Share our Reports, Analyses, Breaking News and Videos. Simply Click your Favorite Social Media Button and Share.