(NYPOST) HILLARY CLINTON'S MAID WAS ORDERED TO PRINT NATIONAL SECRETS IN HILLARY'S HOUSE! DESPITE HAVING NO SECURITY CLEARANCE OF ANY KIND, HILLARY'S MAID 'MARINA' OFTEN PRINTED CLASSIFIED AND 'SENSITIVE' SECRETS FROM A COMPUTER IN HILLARY'S HOME!
IF THIS DOESN'T QUALIFY AS VIOLATING NATIONAL SECURITY, WHAT DOES? WITHOUT WIKILEAKS EMAILS, AMERICA WOULD NEVER KNOW HOW DANGEROUS HILLARY HAS BECOME.
HILLARY CLINTON BELONGS IN PRISON FOR TREASON, CHILD TRAFFICKING, CHARITY FRAUD, MOLESTATION, AND DOZENS OF OTHER CRIMES. NYPD IS CLOSING IN, FORCING FBI TO INVESTIGATE HILLARY AND THE CLINTON FOUNDATION.
BUT HILLARY'S ESCAPE PLAN HAS ALREADY KICKED IN. WE'VE WATCHED HER EXIT STRATEGY START TO UNFOLD ON TV.
FOR UPDATES, SUBSCRIBE TO 'BARRY SOETORO' CHANNEL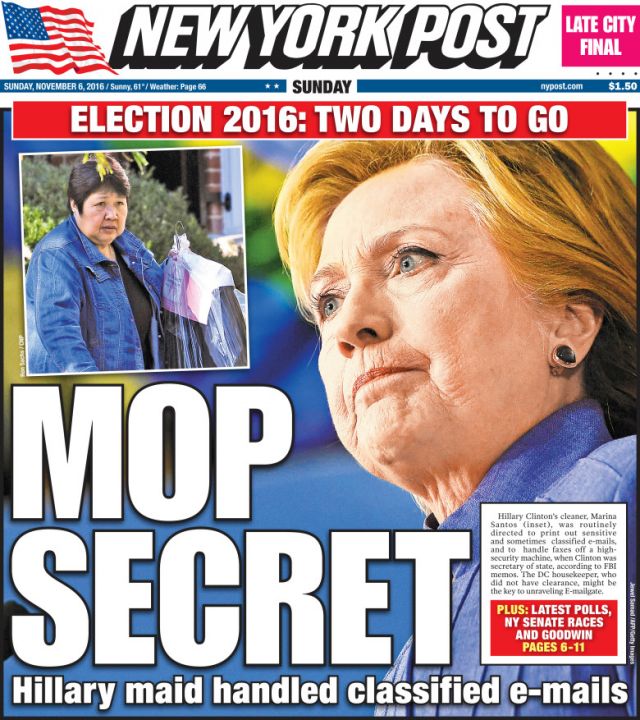 We encourage you to Share our Reports, Analyses, Breaking News and Videos. Simply Click your Favorite Social Media Button and Share.