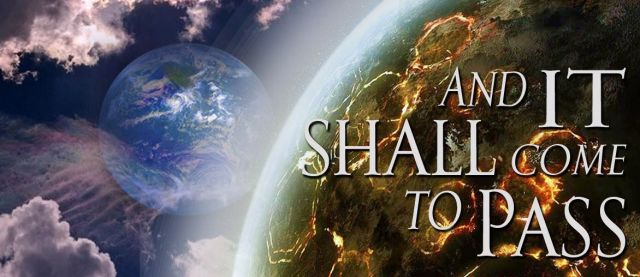 Once again, the mainstream media inside America is concealing the truth to the masses about the Syrian presence in the Golan Heights. The Armageddon Broadcast Network is here to bring to you The Whole Truth about what has been hidden from you. You will be hard-pressed to find any news sources coming out of The United States that explain the reality of what is occurring in the Middle-East.
The nations have gathered, the troops are amassed, and is it just a coincidence that while Nibiru is in our solar system that meteors are showering our planet as we are engulfed in the "Red Dragon's" tail?
We must be prepared for The Great Day of the Lord!
Check our the most recent ABN Uncut livestream releases in order to see how this is all leading up to the final battle of Megiddo (The Battle of Armageddon).
And also do not forget to check out the most recent Torah Code discovery from researcher Michael Harr regarding this event, entitled "Gift To Him 70 Nation Assembly & Behold! Pure Lord". Full details found in the ABN Uncut episode below.
And as always, check out our main congregation at: https://www.facebook.com/groups/ICoLR/ or https://vk.com/congregation_of_lord_rayel.
Our Torah Codes group can be found at: https://www.facebook.com/groups/TorahCodes/
We encourage you to Share our Reports, Analyses, Breaking News and Videos. Simply Click your Favorite Social Media Button and Share.