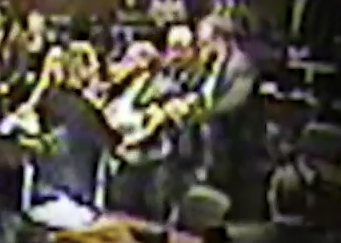 You know that we are living under a totalitarian Government when the attorney that has just won you an acquittal on Conspiracy charges in an extremely high profile case ends up getting tazed, and tackled by U.S marshals after you demand actual paperwork from them proving that another court has a hold on your client.
Marcus Mumford, attorney for Ammon Bundy in last year's Malheur Protest Trial, was called to Portland for a hearing today in the over reaching government charges against him.
After the jury found his client Not Guilty of all charges, he proceeded to do his due diligence and argue the case for his client's release. Since the government had not provided him with any documents, such as a writ of habeas corpus or an arrest warrant from the District in Nevada, he would have been negligent to not argue for Bundy's immediate release.
The US Marshals took it upon themselves to get physically violent and attack the defense attorney – and then charge him for this privilege. Mumford has been charged with multiple misdemeanor counts and has asked for a jury trial.
Mumford was injured during the attack and his attorney, Michael Levine, explained to the court that Mumford is currently receiving cortisone shots for his back injury. Mumford was also tased by the US Marshals during the attack.
Marcus Mumford Hearing in Portland – Redoubt News
< >
We encourage you to Share our Reports, Analyses, Breaking News and Videos. Simply Click your Favorite Social Media Button and Share.