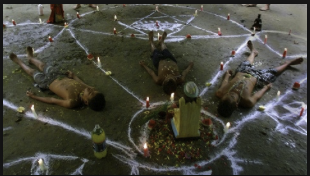 We at GMN have been warning our listeners for years that the top politicians and bankers of the world were all part of a secret Cabal that practiced Luciferianism. Their goal has always been the creation of a New World Order. Most people in America considered this a Tin Foil Hat Conspiracy Theory. I mean after all, there was no chance our world leaders were being controlled by Lucifer to bring in his Antichrist New World Order. Well, now it seems that we have some tangible proof this secret Cabal does indeed exist, and everything we have been saying about them has been proven true, thanks to a Dutch banker named Ronald Bernard who tells all in a powerful TV interview.
Ronald then described "the beginning of the end" for him, at which point he was "deep in the circles" of the Illuminati and had "signed a lifetime contract" – but his conscience had begun to eat away at him.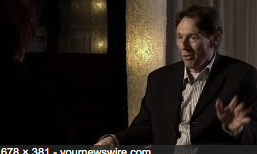 "To put it carefully, most people followed a not very mainstream religion. These people, most of them, were Luciferians. And then you can say, religion is a fairytale, God doesn't exist, none of that is real. Well for these people it is truth and reality, and they served something immaterial which they called Lucifer."
"And I also was in contact with those circles, only I laughed at it, because to me they were just clients. So I went to places called Churches of Satan. So I visited these places and they were doing their Holy Mass with naked women and liquor and stuff. And it just amused me. I didn't believe in any of this stuff and was far from convinced any of this was real. In my opinion the darkness and evil is within the people themselves. I didn't make the connection yet.
"So I was a guest in those circles and it amused me greatly to see all those naked women and the other things. It was the good life. But then at some moment, which is why I am telling you this, I was invited to participate in sacrifices abroad."
Ronald paused and became visibly emotional at this point. It looks like he will have trouble continuing with his story. But he tries.
"That was the breaking point. Children."
"You were asked to do that?" asks the interviewer.
"Yes, and I couldn't do that."
The former elite banker is now fighting back tears. The interviewer asks him if he'd like to stop for a moment.
http://yournewswire.com/banker-sacrifice-children-illuminati/
We encourage you to Share our Reports, Analyses, Breaking News and Videos. Simply Click your Favorite Social Media Button and Share.