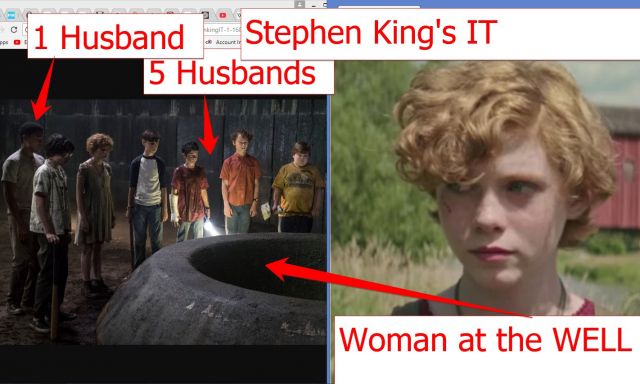 There is something very strange about Stephen King's IT that almost no one has picked up on. The film marks three, 27 year cycles of murder and kidnapping perpetrated by Pennywise the clown, beginning in 1908 and ending in 1989. That adds up to 81 years, or 9 x 9. Mysteriously, the singer of 99 red Balloons, Nena, made a recent comeback, complete with her first American Tour at the end of 2016, 33 years after the song debuted.
There are also undeniable biblical undertones involving the 6 husbands and the woman at the well, portrayed by the Losers child club in the film. The 6 rescue the girl form the Well House after she is captured by Pennywise.
Furthermore, the IT TV series released 27 years ago in 1990, marking one of those murderous cycles. The videos below demonstrate that there is far more to the red balloons in Stephen King's IT, than you can imagine. This is deep truth, that few are prepared to know. But, if you think you can handle the truth, open at your own risk.
---
---
We encourage you to Share our Reports, Analyses, Breaking News and Videos. Simply Click your Favorite Social Media Button and Share.