Email me at glenn@nsearch.com to earn money weekly! Join Newsletter so you get updates first!
Listen to Stew Webb and Tom Heneghan's latest report above
Sorcha Faal reporting Hillary aides failed in their recent attempt to bribe Julian Assange from releasing devastating information on this maniac named crooked Hillary Clinton – puppet for H.W. Bush! We won't have long to wait since we should see a Wikileaks release shortly to pound the wooden stake in the heart of this new world order vampire – HildaBeast! It can't come soon enough! Please God give us justice and shine the light of Truth on this filth!
In this recent post by MegaAnon, he says the Wiki release is coming soon and will melt the witch! I'm hoping in the next two days we see it! Isn't it interesting that Hillary just happens to be in the same city of London where Julian Assange sits with Hillary's fate in his hands! Just one button push and the Clinton nightmare could be over. Hopefully we can then start prosecutions of the Bushes who have fooled people like Sean Hannity forever. The Bushes killed JFK and Sean Hannity still worships these Bush swamp monsters.
Don't you know Hillary offered Assange billions to walk away so she can escape justice! Let's pray he does the right thing and releases it all! It's time to see this beast prosecuted as we all would have been if we did one millionth of what she has done!
(Recent post by MegaAnon who has posted very good intel before)
Pay attention so you don't lose the opportunity to approach this right and look like f***ing heroes.
Remember when I said you won't see Hillary go down for pizza, but you will see her go down for big s**t?! Then, I told you if you keep looking for her being charged for pizza, you'll miss all of the big wins and REAL HAPPENINGS?! This is exactly what I was referring to. This is Assange's final release (to the EXACT DAY, A YEAR LATER) of his promised, pre-election "October surprise". He was set to release it on 10/21/16 and since 10/14/16, you've hardly seen him since the embassy and his Icelandic HQ went dark, with the rest of his employees other than Jacob.
Like I said in the thread before, these are the Weiner files the NYPD mirrored/retained as evidence before handing the hardware to the FBI. Some of the files are pizza-coded creepy, just like Podesta's don't get me wrong but, the NYPD recovered ALL of the files on Weiner/Huma's computer, which in their majority, are directly tied to ALL of Hillary's dirty Secretary of State Middle East dealings and her backdoor foundation profits thanks to hundreds of millions in cashed payroll checks for their dirty "cooperation". Yes, the pizza will burn, but she will ultimately go down for the shade she threw to our nation, as our Secretary of State.
Just want to be clear… you're not getting 650k of pizza related files. You're getting 650k of NYPD recovered files from Weiners/Huma's computer that will mostly focus on their EXTENSIVE international/Terror funding and fueling crimes and as you read through the files, yes, you'll see a bunch of creepy Podesta-style, back and forth files/communications, sprinkled in between. PLEASE don't let yourselves get so excited over pizza, that you completely miss the actual f***ing happening you're being given in this release.
Here's the latest from Sorcha Faal – our friends in various Intelligence agencies
Deadly Car Bomb Blast Follows US Warning To Russia That "America Is On The Brink"
A chilling new Ministry of Foreign Affairs (MoFA) report circulating in the Kremlin today states that just hours after Ambassador Jon Huntsman, yesterday, warned Foreign Minister Lavrov that "America is on the brink" due to catastrophic allegations about to be leveled against Hillary Clinton, a massive car bomb assassination blast killed the renowned international investigative journalist Daphne Caruana Galizia—whose stunning Panama Papers discoveries revealed Clinton's vast money laundering operation—and that was quickly followed by Clinton failing to appear for scheduled interviews she had in London, and explained away by her aides as being due to her having "broken her toe".
According to this report, known as the "One-Woman Wikileaks" who led the Panama Paper revelations, Daphne Caruana Galizia was assassinated in Malta yesterday when a powerful explosive device blew the vehicle she was driving into several pieces throwing the flaming and bloodied debris into a nearby field—with this assassination occurring about 45 minutes after Hillary Clinton aides left the Ecuador Embassy in London were they failed in their negotiations with Wikileaks founder Julian Assange, and who is preparing to release highly damaging information about her—with Clinton, herself, afterwards, too, angrily stating that Assange was "a tool of Russian intelligence"—and whom she, also, claimed interfered in her failed 2016 US presidential bid that she now shockingly claims was "a crime worse than 9/11".
Forensic experts walk in a field after powerful bomb blew up car killing Panama Papers investigative journalist Daphne Caruana Galizia
As to how the thousands-of-deaths of innocent American men, women and children, and the tens-of-thousands of shattered family lives that occurred on 9/11 compare to Hillary Clinton losing an election of any kind, this report continues, clearly demonstrates her having an unstable mind bordering on the insane—and that is a circumstance of her no longer being able to control the vast power levers in the US that have long protected her criminal activity—one of whose past examples of was stunningly revealed yesterday by President Trump's FBI releasing once secret documents proving that former Director James Comey had, in May 2016, prepared his 5 July 2016 statement exonerating her of all crimes—and that Comey wrote prior to his having his FBI agents interview Clinton, or even allowing them to finish their investigation.
With President Trump, however, controlling these vast power levers now, not Hillary Clinton, this report details, the Foreign Intelligence Service (SVR) revealed yesterday that pro-Trump forces were preparing a counterattack against Clinton and her "fake news" claim that Russia interfered in the election—and that the SVR exampled by noting that one of President Trump's closest media allies named Shawn Hannity (of Fox News) had cryptically tweeted on 8 October "T Minus 7 and counting. Tick Tock….."—that was followed 7 days later when, on 15 October, Wikileaks Julian Assange tweeted out an "encryption key" for what is expected to be a "bombshell" revelation that could "explode" everything—and just hours ago, too, Hannity making an urgent alert announcement that during his show scheduled to air later today [9:00 p.m. US East Coast time] that Circa News investigative reporter Sara Carter, and The Hill's reporter John Solomon, "would be breaking a story on Tuesday evening that relates to Hillary Clinton and the Russian collusion narrative"—and that he had preceded with a 16 October tweet, posted at 5:04 p.m., stating "Tick tock tomorrow. BOOM".
President Donald Trump (left) and his close media ally Shawn Hannity (right)
In support of these pro-Trump forces preparing to counterattack against Hillary Clinton, and her leftist mainstream propaganda media sycophants, this report continues, Foreign Minister Lavrov reminded the world that no evidence has ever been shown proving Russia had anything whatsoever to with the US election—and that was impossible to cover up if it had occurred, with his stating:
The fact that almost a year has passed with so many people involved in the process, and there is still not a single leak about a fact that would confirm these accusations says a lot.
American society in general, especially in terms of foreign affairs, is built on leaks, and it is impossible to seal up the processes used to investigate the so-called Russian intervention.
Therefore, they simply do not have these facts.
Going even further, this report notes, Foreign Minister Lavrov, also, signaled to these pro-Trump forces the Kremlin's knowing that Hillary Clinton and her "Deep State" actions are part of a mass conspiracy to "undermine the Trump administration"—and who stated about this fact:
When the majority of Democrats cannot get over the loss of their candidate in the presidential election, and a considerable part of the Republicans rejects inconsistency of the current administration, including President Trump, this story, anti-Russian history and continuing hysteria in the US reflect the internal political struggle.
President Donald Trump (left) and Russian Foreign Minister Sergey Lavrov (right)
In not knowing how this "internal political struggle" in America will end up, though, this report concludes with a grim reminder that World War III is now closer than ever to becoming a reality—and as evidenced by the massive movement of Chinese troops to the North Korean border, while at the same time the US has deployed its feared Special Forces "Decapitation Team" to South Korea—and that led to one MoFA analyst noting in this report that all of these events are occurring according to the Second Fatima Warning that said "when you see a night illumined by an unknown light, know that this is the great sign given you by God that he is about to punish the world for its crimes, by means of war"—and that has just occurred in the skies over of London that have now turned orange-yellow glaringly highlighting a blood red sun—and where Hillary Clinton now resides as her fate hangs in the balance.
Early evening sky over London on 17 October 2017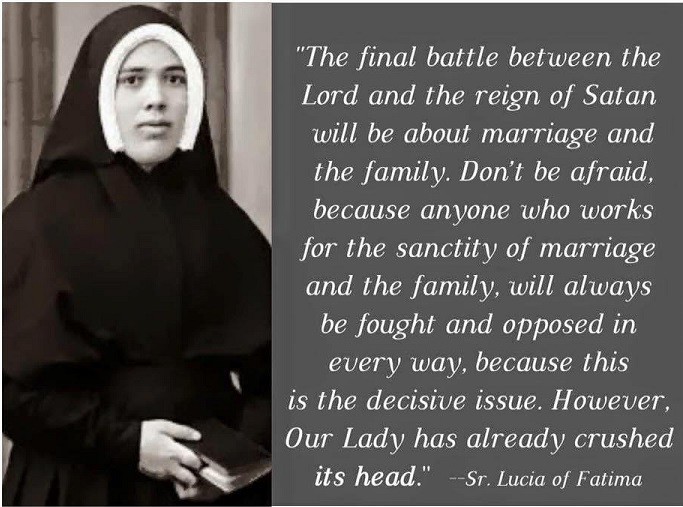 Source:
http://www.whatdoesitmean.com/index2412.htm
See how I make over $1300 weekly. It's easy!
Russian Energy Device Cures All Diseases!
http://www.suppressedhealthsecrets.com
Real Free Energy Devices!
http://www.energydevicenow.com
Post truth – share truth!
http://www.project.nsearch.com
Get healed in the name of Jesus!
http://www.jesushealingnow.com
Never Wax Your Car Again! All purchases help spread truth!
Follow me on Steemit! Message me and I will follow you!
https://steemit.com/@glenn1964
Contact me!
glenn@nsearch.com
Skype: ProjectNsearch
We encourage you to Share our Reports, Analyses, Breaking News and Videos. Simply Click your Favorite Social Media Button and Share.