President Donald Trump has now officially recognized the sacred city of Jerusalem as the Capitol of Israel. Watchers of biblical prophecy in the world know why this is a tremendous surge forward toward the famous battle of the Megiddo Plains, what most know as Armageddon, the most iconic and mutually destructive conflict of World War 3, and the Gog and Magog war.
To support the author with an upvote on the original article, and perhaps start earning for yourself as well, please go to: https://steemit.com/news/@abn/president-donald-trump-declares-jerusalem-israel-s-capital
To see a detailed walkthrough of scriptural implications of this event, see the article written by Bishop Michael Harr: http://beforeitsnews.com/alternative/2017/12/trumps-recognition-of-jerusalem-as-israels-capitol-is-the-beginning-of-armageddon-3578750.html
Voices across the international stage have cried out in defiance of this historic change of policy. It is being regarded as completely illegal in regards to United Nations policy. Pope Francis spoke against it as a threat to Jerusalem's status quo. France's Emmanuel Macron refuses to support the decision as a breach of international law and security. Germany has denounced the decision as well. Of course, we all expect the Arab world to be particularly disgruntled.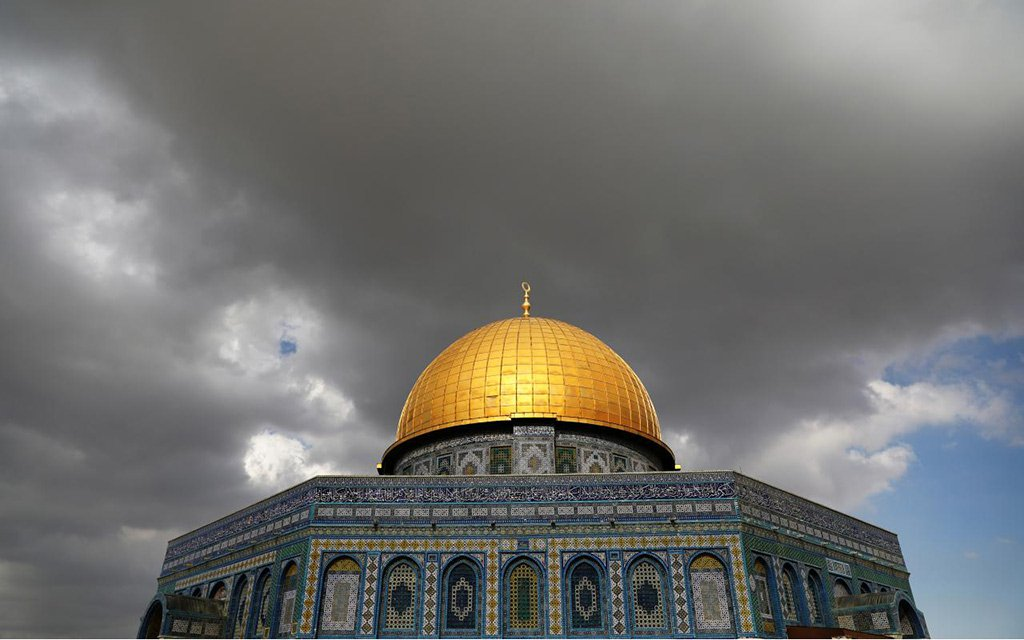 Turkey's President Erdogan calls it a red line for Muslims, threatening to sever all diplomatic ties with Israel. Manuel Hassassian, Palestine's General Delegate to the U.K., has expressed fury on behalf of Christians as well as Muslims. He calls this a "kiss of death" to the Two-State solution.
"He is declaring war in the Middle East, he is declaring war against 1.5 billion Muslims [and] hundreds of millions of Christians that are not going to accept the holy shrines to be totally under the hegemony of Israel."
Before the decision was finalized, Ahmed Aboul Gheit, the Arab League Secretary-General, is quite clear on Trump's decision to recognize the obvious capital of Israel. He said, "Any move by the United States to recognize Jerusalem as Israel's capital would fuel extremism and violence." In the same statement, he ironically claims that it is Israel who is hostile to peace. It is especially ironic when one considers the large portion of the Israeli Knesset consisting of Palestinian officials.
The question now arises, if this is regarded as a declaration of war by a large portion of the Muslim world, what form will the first violent counter-assault take? Hamas has threatened an intifada as Palestinians burn pictures of Donald Trump. Their leaders have called for three days of rage as the immediate response. It is highly probable that terrorists will initiate stabbing attacks on Americans and Israelis with renewed malice.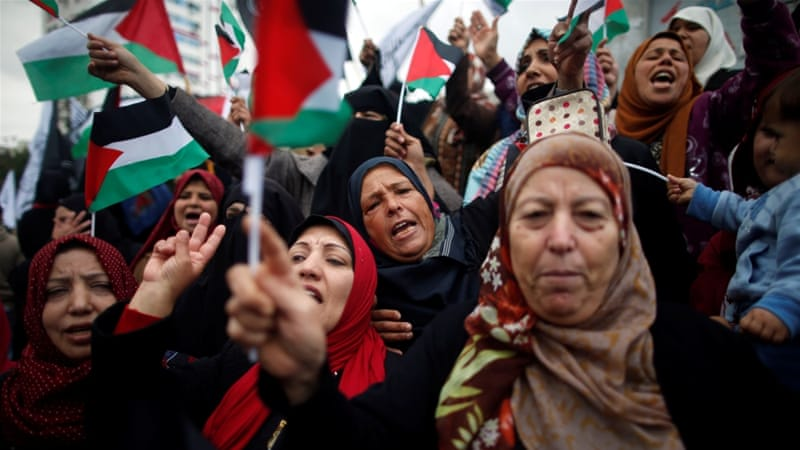 All the same, Trump's momentous declaration is a dinner bell for the wolves surrounding the land which the Lord Himself has declared ownership of, set aside from all else within His holy authority. It is written that he would gather the enemies of Israel. ABN has exclusively released statements that, for reasons previously unknown to us, God dictated within Torah Codes that Trump would win the Presidency. Perhaps now we know why, as his actions will bring the entire world to arms against Israel, and perhaps America. Both fronts would fulfill key eschatological requirements, that is the invasion and near-destruction of Jerusalem as well as the destruction of Mystery Babylon described in Revelations.
Trump will now begin the logistical process needed to actually relocate the U.S. Embassy in Israel to Jerusalem from Tel Aviv. The move may take years to complete, especially if severe security concerns arise as expected. Secretary of State Rex Tillerson has confirmed it saying, "The State Department will immediately begin the process to implement the decision to move the embassy. The safety of Americans is the State Department's highest priority." He claims that the department has "implemented robust security plans."
Please post your comments in the replies section below.
Have a very nice day!
---
Check us out at:
https://armageddonbroadcastnetwork.tv/
https://www.youtube.com/c/Armageddonbroadcastnetwork
https://www.facebook.com/groups/ICoLR/
https://vk.com/congregation_of_lord_rayel
Donate at:
https://armageddonbroadcastnetwork.tv/donate/

We encourage you to Share our Reports, Analyses, Breaking News and Videos. Simply Click your Favorite Social Media Button and Share.