Is this huge war propaganda push accurate?
Tensions continue to build and last week, Alex Jones guest stated that war was inevitable coming within the next couple of months. In his live video today, he opened by stating President Trump made the decision to go to war with North Korea by the middle of February.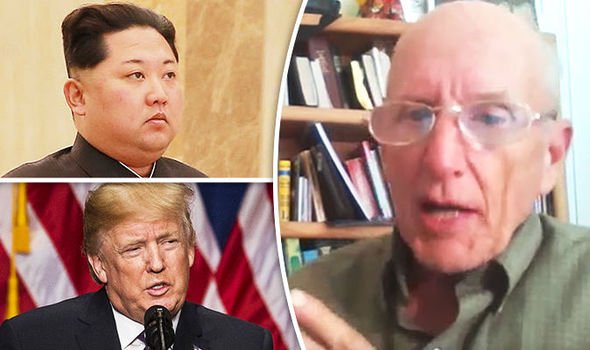 Source
Alex Jones also describes how he was the first to explain that the President was going to endure a coup d'etat. In recent news, we've seen Comey defended the general counsel, James Baker. We are continuing to see many "resign" or step-down due to the "Russia Probe". Many of these people Alex Jones claims were directly involved with the Clinton Foundation, the Uranium-1 deal, with Hillary Clinton's e-mail scandal, weapons transfers, or connections to ISIS/Al-Qaeda.
He stated in his live video:
"I want to lay out some facts here that are deadly serious because I agree with the President on a lot of things and I don't disagree with the president on North Korea because I understand the President's thinking. And the strategic global outlook at geopolitical analysis, that said there are some major problems in the formula and the strategic line and I understand that confidence and focus when you have the resources and the history and the ability can manifest something but there are some real problems that on our flank we've got globalists inside the country that are working with North Korea through China as a way to challenge the President as to derail things. Why then, from a position of strength march directly into that? I understand if it's being manipulated internationally through the set piece detonator North Korea, we should go into it strong and boldly to checkmate that and not let the President or the U.S. be embarrassed and not embolden North Korea to expand or even attack South Korea. But the globalists as soon as Trump won said 'oh a big challenge is coming up in a few months, watch' and they were like 'North Korea.' I mean they even telegraphed that. So, North Korea starts rolling out the better missiles they had, they had to show everybody, they start testing the more powerful atomic weapons and maybe even hydrogen bombs. It's all a test and Trump said 'well we're going to pass this test.' THE PROBLEM IS that the U.S. approached Russia about a joint strike on China in the 50's and Russia said no. Then in the 60's Russia got scared and approached Nixon in '69 and the U.S. said no then. And so this has come in that there was a plan to get Russia on board for dealing with China geopolitically, financially, and then even militarily. Which means North Korea when we say China because that's what North Korea really is it's a subset of that. As a pretext to start the war. I understand all that but if we haven't got Russia on board because Trump was unable to launch that plan because they sabotaged him. Because there was a plan to work with Russia but to geopolitically cut off China and the jihadists. Cut of jihadists, cut off China, where the U.S. Russia backs us, see the E.U. implode, reorganize it, re-boost it, have the new global power axis the U.S. and UK western powers and Europe and Russia with Japan. An unstoppable global combo. Again the U.S. and this whole area falls into that system based on free market and Americana. The EU with the UK at the center of it, no longer Germany, which would be good for the Germans that should get their own money. Expanding that out with an alliance with Russia for energy, the amazing resources they've got. Cutting China off, just geopolitically non-militarily, moving into Africa after China implodes financially, taking over the infrastructure that China already built. That's the real plan ladies and gentlemen."
He goes into more detail, but since all of this has been "sabotaged" and a Marine Corps' commandant saying there is a "bigass fight to come", things are looking grimmer by the day. Alex Jones warns within the next 12 weeks this will occur. The Marine Corps Gen. Robert Neller also stated:
"I hope I'm wrong, but there's a war coming."
Time to prepare, physically, mentally, and spiritually because things are going to not be so great for much of the world. There is always hope, and that can be found within the links below.
---
For the article in full, visit and support it on Steemit.
For more information and truths about End Times check out Sanctuary-Interfaith, ABN, and The Coming of the Messiah
If you enjoy the work you see, consider donating, using this link, or donate to the Head of the EOC with this e-mail address: rruff13@gmail.com
We encourage you to Share our Reports, Analyses, Breaking News and Videos. Simply Click your Favorite Social Media Button and Share.