There is a solar storm predicted that may prove to be challenging…
According to the International Business Times reported:
"Boffins at the Russian Academy of Sciences have said that an enormous magnetic storm will hit Earth on March 18 and will affect the planet's geomagnetic atmosphere. This magnetic storm will be the third one to hit the Earth since 2018."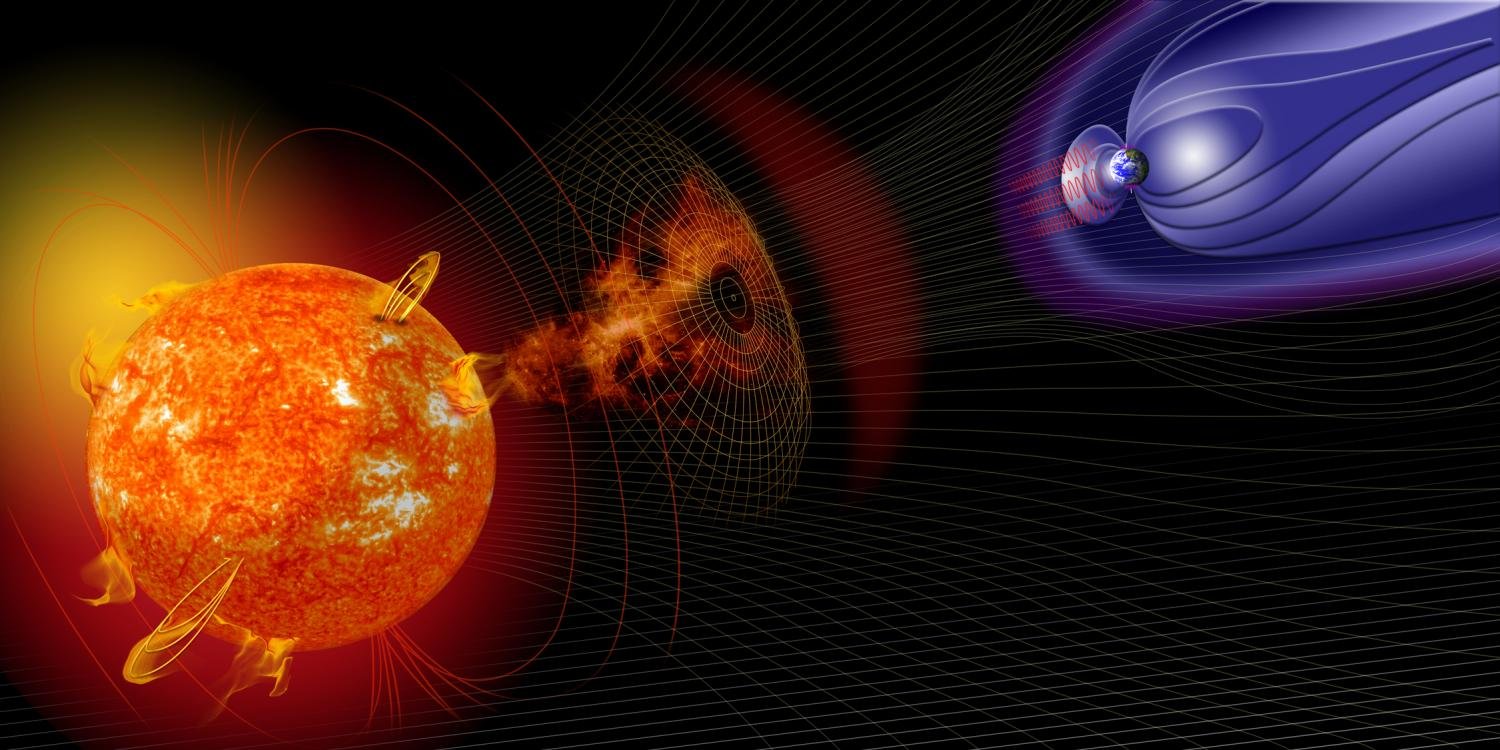 Source
The IBT also reported that the Russian Scientist claimed that this may give people more headaches, cause dizziness, cause high blood pressure due to changes in blood flow, and even increasing adrenaline. The energy waves or solar winds can…
"…Cause a temporary disturbance in the Earth's magnetosphere, the region around a planet where charged particles are affected by its magnetic field. These incidents are capable of affecting power grids and impede communications. Denofgeek.com reported that though it is not confirmed that the disturbance will reach the capacity to affect power lines, the magnetic storm will disturb some people's sleep."
Something worthwhile to note is that we are in the period of solar maximum, which the IBT article stated is going to peak in the next few years.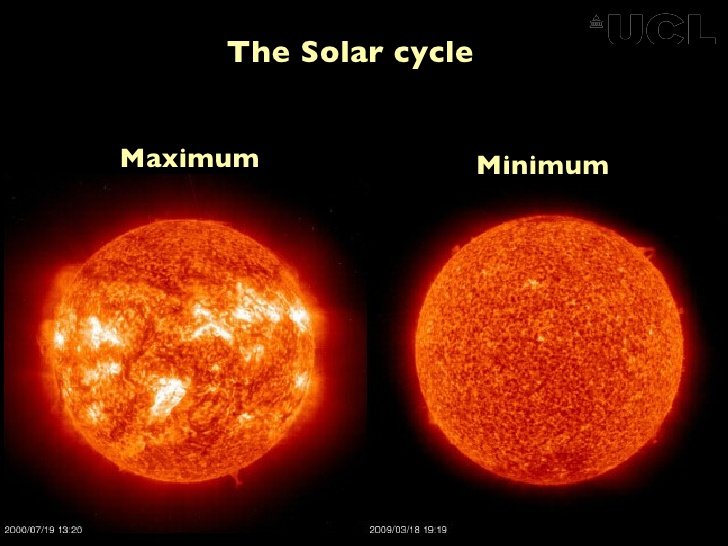 Source
Wikipedia states that a "solar maximum" is the following:
"Solar maximum or solar max is a regular period of greatest Sun activity during the 11-year solar cycle. During solar maximum, large numbers of sunspots appear, and the solar irradiance output grows by about 0.07%.[1] The increased energy output of solar maxima can impact Earth's global climate, and recent studies have shown some correlation with regional weather patterns.[citation needed]
At solar maximum, the Sun's magnetic field lines are the most distorted due to the magnetic field on the solar equator rotating at a slightly faster pace than at the solar poles.[citation needed] On average, the solar cycle takes about 11 years to go from one solar maximum to the next, with duration observed varying from 9 to 14 years…Large solar flares often occur during a maximum."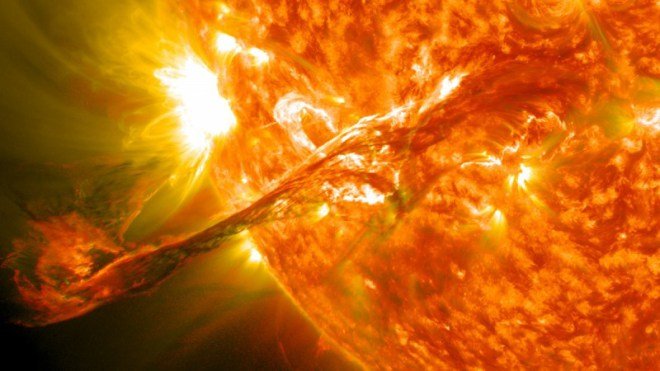 Source
Chitralnews was also reporting the same news stating that "magnetic storms generally affect telecommunication systems — upsetting radio communications, causing radar blackouts, and disrupting radio navigation system." If that isn't enough information, the IBT also reported:
"Scientists have estimated that the Earth's magnetic field, which protects the planet, has weakened by about 15 percent in the past 200 years due to restless activity in the Earth's core. This has made them believe that the Earth's magnetic poles could completely flip because of such activities.
Daniel Baker, director of the Laboratory for Atmospheric and Space Physics at the University of Colorado, told Daily Star that this flip could render parts of the world 'uninhabitable'."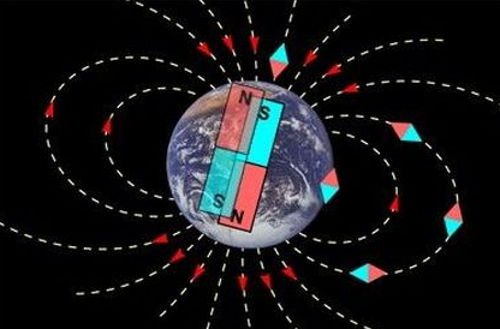 Source
Angelus Domini originally posted the IBT article in the ICOLR earlier today. He added this Chitral News article in the comments section as well as this Daily Star article with the following statement:
"Don't forget President Obama's emergency 'space weather' executive order that he signed just before leaving office."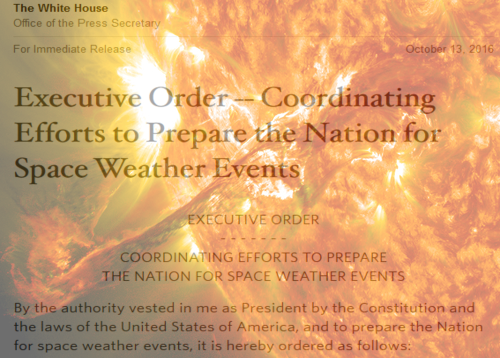 Source
All of this is pointing towards the potential for a major disaster! The Bible even warned about so much that we are witnessing, including a pole shift in these "End Times" from Isaiah 24:20
"20 The earth shall reel to and fro like a drunkard, and shall be removed like a cottage; and the transgression thereof shall be heavy upon it; and it shall fall, and not rise again."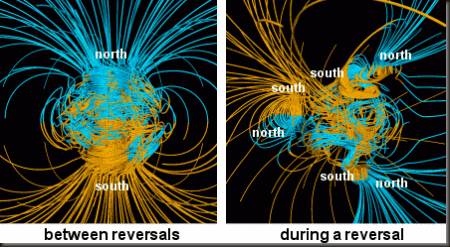 Source
Another comment that was made referencing back to a post back from December 2016 by Vicar General Cardinal Kelly Patrick, which stated:
"UPDATES ON THE EXPECTATION OF "THE COSMIC WAVE, THE WEATHER , AND OTHER EARTHLY RESPONSES , INTERACTIONS FROM IT"
There is going to be confusion and many questions. Best to be open with it now.
The Wave is Here and Settling into the Earth and into the Earth's Core prior to and on the 26th – Some events have already happened between the Chili earthquakes ( 3 ) along with many others world wide that were between 6.7 and 7.0 ( just search google for the news stories for Earthquakes in December 2016) and the Typhoon in the Philippines region.
Now we are on God's Time.
It turns out it is like a loaded bullet and we do not know when God is going to pull that trigger.
We know that it can weaken fault lines, disturb underground volcanoes like Yellowstone, and more.
We know that without the Lord that it will be unpredictable havoc from just the wave effects alone for two years. That is not including other earth disturbances from Nibiru etc. However, the Lord is establishing protected zones. What the leaders and people do will determine who is protected and where.
PREPARING
The remnant of the chosen will be taken at a certain point, but there will be a transition time. They will not pick anyone up until it is about to get really really bad.
Each moment is more time to spiritually mature. They do not want to interfere with mans will to do so until then.
If you want to know how much time remains, remember that the Battle of Armageddon MUST happen first, and as you know, everything is in place for it, so that is the best marker for you to think upon.
Humanity is in a very uncertain time right now, because this wave IS NOW HERE AND SETTLING INTO THE EARTHS CORE. It is not the normal physics that we are used to dealing with.
As the Bible says, the earth will sway like a drunkard, so the weather is going to get really unpredictable.
This will cause more than earthquakes and pole shift type weather changes .. but also the radiation issue.
Basically, everything "Mike from around the world and BP Watch"( search you tube ) said was accurate, with the exception of the later effects, because we aren't going to allow the damage to continue for 2 years, we will establish the protected chosen areas long before that-
Gather emergency wood, matches, extra water, one shovel, non perishable food, buckets, winter weatherization from cars to clothes, blankets, home etc.
There is a good chance that you will have to endure a portion of this before a rescue. We do not know if it is days or weeks.
We will keep you posted.
Please do not assume that you are getting rescued. The chosen are an elect few, so please prepare yourselves. It is Biblical so it is to be expected.
Relayed from The Imperial Regent of the Lord. ❤
God Bless and Protect Each of You in Lord Rayel's Name."
---
Are you prepared mentally, physically, and spiritually? The time is NOW while there are still some precious and limited moments to prepare…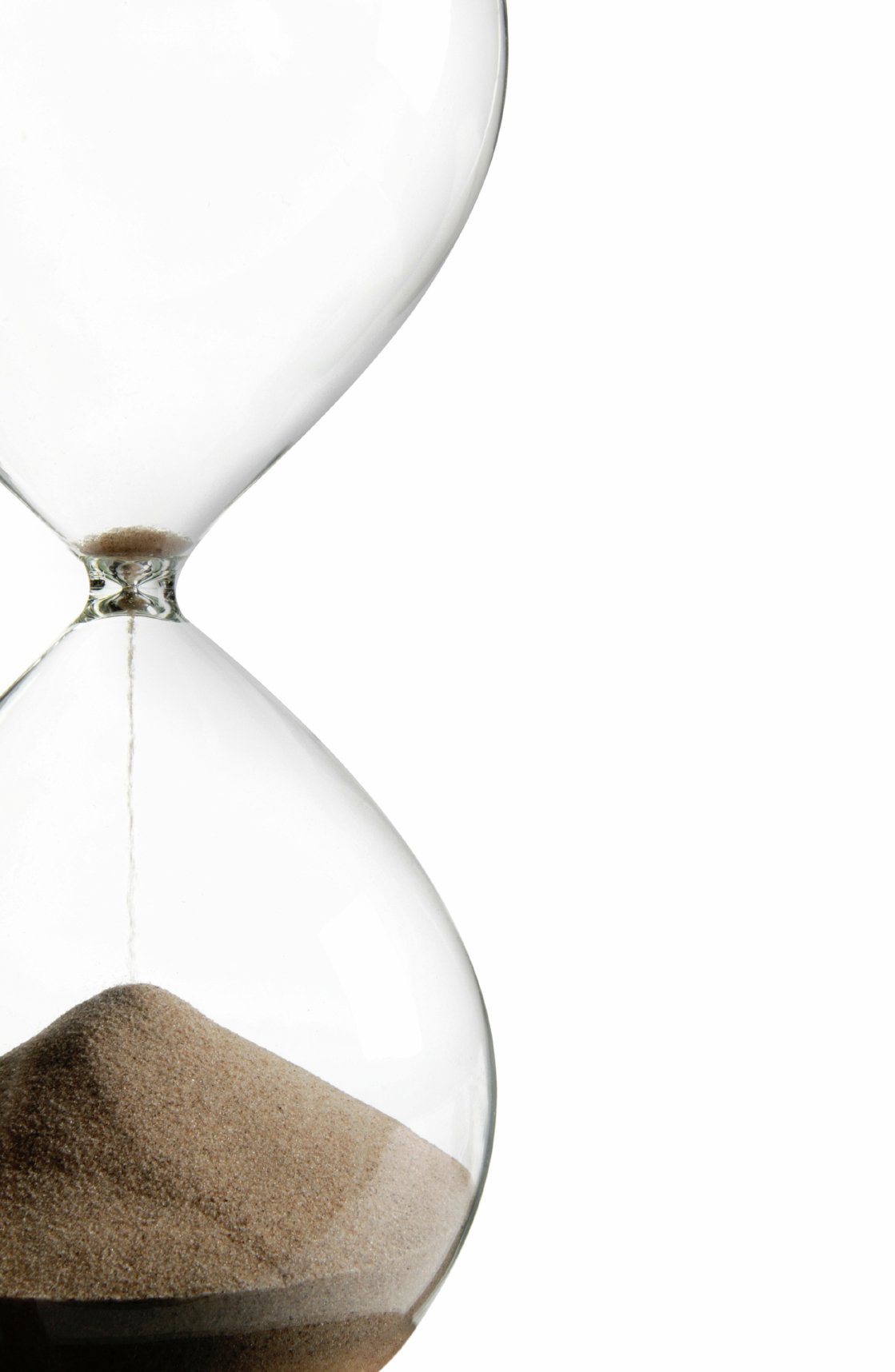 Source
Don't be like the foolish virgins in Matthew 25 who did not take enough oil for their lamps and missed their only opportunity…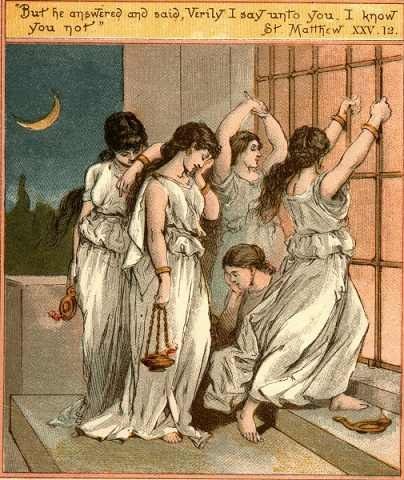 Source
Be well!
---
Be sure to check out and support my original post on STEEMIT!!
For more information and truths about End Times check out Sanctuary-Interfaith, ABN, and The Coming of the Messiah
If you enjoy the work you see, consider donating, using this link, or donate to the Head of the EOC with this e-mail address: rruff13@gmail.com
We encourage you to Share our Reports, Analyses, Breaking News and Videos. Simply Click your Favorite Social Media Button and Share.