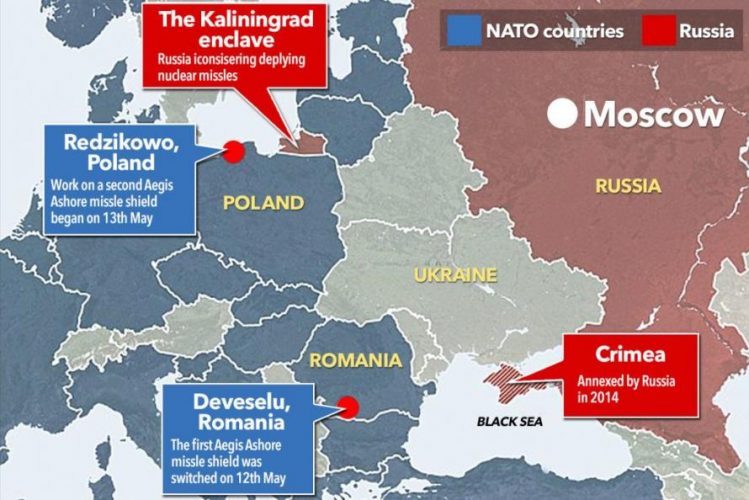 War Preparation: U.S and NATO 'Preparing to Start a War' – Is Happening In Romania (video)
NATO launched in Romania a new multinational brigade headquartered in the city of Craiova, designed to counter Russia's mounting threat to the region.
Secretary-General Jens Stoltenberg said NATO is to increase its land, air and naval presence in Romania and that the brigade stationed there "is part of NATO's answer to the increased Russian presence in the Black Sea."
The Kremlin was quick to respond, warning that it could send Iskander missiles to its base in Kaliningrad to counter NATO building up its military presence in Romania.
Designed to deter the ex-Soviet Union from attacking Western Europe and the United States, NATO's eastern border remains it's most volatile. In the wake of Russia's illegal annexation of Crimea, NATO deployed four battalion-sized battle-groups to Poland, Estonia, Latvia, and Lithuania to help secure its eastern flank.
Gestern Abend um 21 Uhr in Mylau Sachsen aufgenommen. Die US-Panzer sind nach Osten gefahren. Die Zwangsmedien der BRD-Demokratie- und Staats-Simulation schweigen…
Translate: Jean Viete
The text says: " on April 12, 2018, at 21:13 Last night at 9 o' clock in Mylau Saxony filmed. The US tanks went east. The compulsory media of the BRD(Germany) democracy and state simulation are silent …"
The USA preparing overseas now to fight War World III, but what about the protection here in the USA? Do you think that the National Guard have the manpower to stop an invasion? NO! China and Russia do have the manpower to invade the United States. This has been planned for years and they are following the script.
The President of the USA is also following the script:
It's not too late to give yourself to the Father and his son The Returned Christ Lord Ra-El for the main event should be here soon.
ICoLR Facebook congregation
https://www.facebook.com/groups/ICoLR/
With Lord RayEl's Imperial Regent on VK:
https://vk.com/congregation_of_lord_rayel
Donate
Ra-El.org/donations.html
rruff13@gmail.com
Follow Lord RayEl's Twitter:
https://twitter.com/LORD_RAYEL
Follow me on Twitter:
https://twitter.com/moshiachtoday
Subscribe to the Templar Commandery YouTube Channel:
https://www.youtube.com/user/ChristHasReturned
Also, Visit our Website:
https://sanctuaryinterfaith.org/
And the MOST IMPORTANT OF ALL:
http://www.ra-el.org/
(I claim neither credit nor ownership of the above image and or any video content)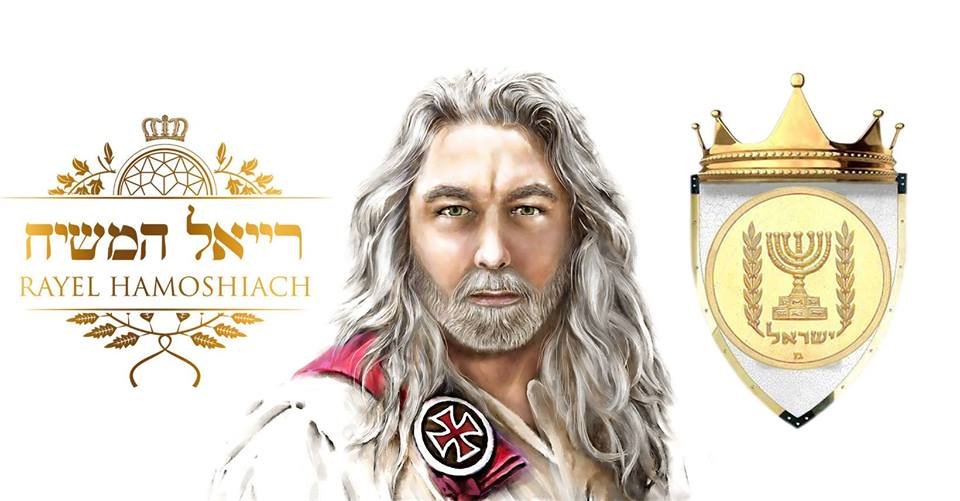 https://www.facebook.com/GOD.coin.gold/
https://twitter.com/GodCoinGold
https://plus.google.com/110351809386138038654
https://www.linkedin.com/company/GodCoin/
https://www.youtube.com/channel/UCRmsiytZnbMg-O_b2zBNuTg
https://vk.com/god.coin
Thanks to: Newsprepper; Jean Viete translator; Alexander Cain video;
We encourage you to Share our Reports, Analyses, Breaking News and Videos. Simply Click your Favorite Social Media Button and Share.