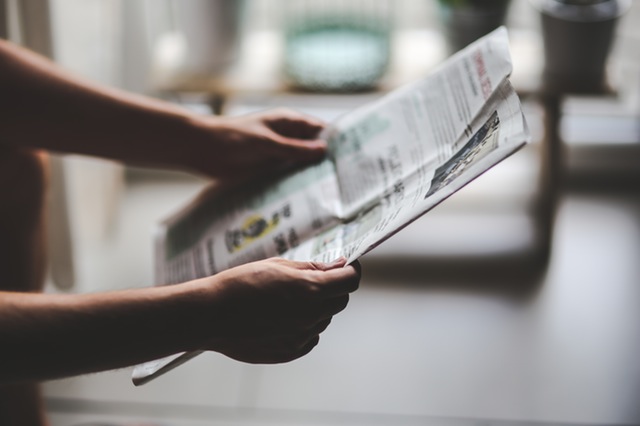 Staying in touch with what's going on in the world is crucial if you want to make the right decisions. Current events can influence where you're going to travel to for your vacation to which investments you decide to put your life savings into. One of the big enhancements the news has received is the ability to stay in contact with the wider world wherever you happen to be at any given time.
Here are the main ways you can stay updated about what's going on in the world on the go.
Stay on Social Media
Most people are constantly checking Facebook and Twitter throughout the day. You might want to find out what your friends are up to, but you can use social media to stay in touch with what's going on in the world. Most major news networks keep their social media feeds updated with the latest goings on in the world.
In a lot of cases, these social media feeds provide you with the news faster than their TV broadcasts. It's never been easier to get the news on the go.
Watch the Live Streams
CNN, USA Today, and FOX are just some of the networks that offer live streams of their broadcasts. You can quite easily tune in with live TV if you have a Wi-Fi connection. These live streams tend to run 24/7, so it doesn't matter where you are or what you're doing because you can find live reporters at the scene all the time.
These live streams may sometimes be subscription-only, however.
Listen to Podcasts from News Networks
If you just want a roundup of the news on-demand many news networks are now creating podcasts. You could get all the same information from the CNN live stream in as little as a few minutes. Some people who choose to live on a low-information diet may decide that they want to simply listen to a daily or weekly roundup of all the day's major headlines.
Opt for a Range of Foreign Networks
Some of the major news providers are criticized because they don't focus on certain parts of the world. This can be problematic if you're interested in a specific region. If you want to stay updated on what's going on in the world on the go you should switch up your news consumption.
Go out of your way to choose a selection of networks that you can tune into online and you'll be able to get more of the news you want.
Conclusion – It's Easier Than Ever
It's never been easier to keep up with the stories you're genuinely interested in. News networks have made it simple to keep in touch with what's going on. Crucially, it's never been easier to get only the news that you're interested in. The days where you had to sit through the politics to get to the sports are long gone.
What do you think is the best way to stay in touch with what's going on in the world on the go?