Headline: Bitcoin & Blockchain Searches Exceed Trump! Blockchain Stocks Are Next!
(N.Morgan) It has been reported that 2 Oklahoma lesbians have been charged with savagely abusing one of the women's son over a period of several months with a hammer, belt, duct tape and violent physical attacks which caused him to suffer multiple strokes and be hospitalized.
An Exclusive You Have To See: The Last Frontier of Free Press Is Here! No More Censorship, Unlike YouTube and Others!
Rachel Stevens, 28, and Kayla Jones, 25, were arrested by the Muskogee Police and are facing felony charges of child abuse by injury and child neglect.
As reported by Tulsa World:
Police were called to St. John Medical Center in Tulsa on Dec. 8 after the boy was transferred there from a Muskogee clinic because of lesions on his face and seizures he was having, according to information from an affidavit and a Muskogee Police Department news release.
The boy was then airlifted to OU Medical Center in Oklahoma City, where it was discovered that he had multiple broken bones at different stages of healing, and was malnourished, the affidavit states.
While the boy was being treated at OU Medical Center, he suffered two strokes due to trauma, the affidavit states.
After conducting forensic interviews, investigators determined that the boy had been locked in a room and bound with duct tape over his eyes. The boy told investigators that his mother, Stevens, and Stevens' girlfriend, Jones, had beaten him with a belt, the affidavit states.
Affidavit:
Court documents reveal the young boy said the two women had both "hit him on the hand, head and butt with a belt."
The documents further disclosed that the mother hit the victim on the hand with a hammer," the documents read. "The victim disclosed that the stepmother kicked him in the groin so hard that it made him bleed."
The boy's mother, Stevens said she should have rushed the child to the hospital as soon as he began to have seizures and should have taken care of his various cuts and injuries on the boy's body from the beatings he suffered through.
These 2 monsters then tried to open a GoFundMe page and attempted to claim that the child had caused his own injuries. They were looking to profit from their own criminal activity and the suffering of this little boy!
"Anytime you have child abuse or sexual abuse of a minor child, it's always difficult because we're dealing with such an innocent victim," Muskogee County District Attorney Orvil Loge told News on 6.
The police stated they did not believe the boy was responsible for his injuries.
As a result of the charges against the two women, another 5-year-old boy and 7-year-old girl were removed from the home and placed in the custody of the Department of Human Services, which may be even more questionable. Both of these children did not appear to be abused.
"Muskogee police investigators determined that over the course of several months the 5-year-old was abused by Rachel and Kayla in various different ways which has led to a lengthy stay in the hospital for the child," Officer Lincoln Anderson said.
The 5-year-old who was abused has "slowly progressed for the better," according to Officer Anderson.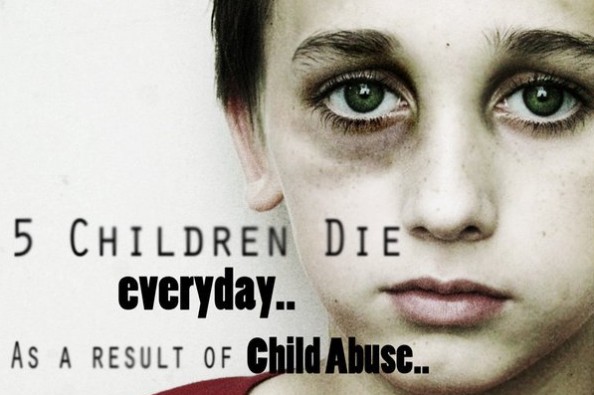 An Exclusive You Have To See: The Last Frontier of Free Press Is Here! No More Censorship, Unlike YouTube and Others!
References:
http://www.dcclothesline.com/2016/01/16/2-lesbians-assault-5-year-old-son-with-hammer-duct-taped-his-eyes-and-kicked-him-in-the-groin-so-bad-that-he-bled-and-had-seizures-2/
http://www.tulsaworld.com/news/crimewatch/two-muskogee-women-charged-with-child-abuse-neglect/article_a216308c-3978-5566-8698-e1d7c6d791a4.html?mode=story
http://www.tulsaworld.com/news/crimewatch/two-muskogee-women-charged-with-child-abuse-neglect/article_a216308c-3978-5566-8698-e1d7c6d791a4.html?mode=story
http://www.scribd.com/doc/295340525
http://www.newson6.com/story/30946742/police-arrest-mom-step-mom-in-muskogee-child-abuse-investigation
http://www.dcclothesline.com/2015/03/06/report-children-taken-away-from-parents-by-cps-wind-up-in-sex-trafficking-trade/
http://www.muskogeephoenix.com/news/boy-treated-in-okc-for-child-abuse-trauma-officials-say/article_3d9734df-e429-5e8c-be5e-5f1cd8468b8b.html
http://freedomoutpost.com/2016/01/2-lesbians-assault-5-year-old-son-with-hammer-duct-taped-his-eyes-and-kicked-him-in-the-groin-so-bad-that-he-bled-and-had-seizures/