The Vice Presidential debate, a train wreck for Democratic VP candidate Tim Kaine, had the lowest ratings draw since 2000. VP debates don't draw a lot of viewers anyway, the latest only bringing in an estimated 40 to 50 million viewers.
Quite possibly because America has lost interest in what any of the candidates have to say, especially after Kaine chased his own gender less tail with sociopathic glee and managed to interrupt the moderator and Republican VP candidate Mike Pence 72 times.
Meanwhile, Hillary was brushing off claims that she ordered a drone strike on Wikileak's Julian Assange while her Clinton Foundation staff attempted to quash rumors that the Foundations servers had been completely hacked by the mysterious Romanian possibly Russian hacker Guccifer 2.0.
And now as the Washington Free Beacon reports "Former Secretary of State Hillary Clinton sought to arrange Pentagon and State Department consulting contracts for her daughter's friend, prompting concerns of federal ethics rules violations. Clinton in 2009 arranged meetings between Jacqueline Newmyer Deal, a friend of Chelsea Clinton and head of the defense consulting group Long Term Strategy Group, with Pentagon officials that involved contracting discussions, according to emails from Clinton's private server made public recently by the State Department. Clinton also tried to help Deal win a contract for consulting work with the State Department's director of policy planning, according to the emails."
Hillary is again seeking a light schedule and seclusion while Trump continues to pound the campaign trail. Meanwhile, Catastrophic Category 4 Hurricane Matthew hurtles towards Florida after leaving 102 dead in its wake in Haiti and the Dominican Republic. Will it be Trump or the reclusive Hillary that comes to the aid of the 2 million U.S. citizens being warned to leave their homes?Can Hillary's health hold out until the Town Hall debate from Washington University in St. Louis on Sunday?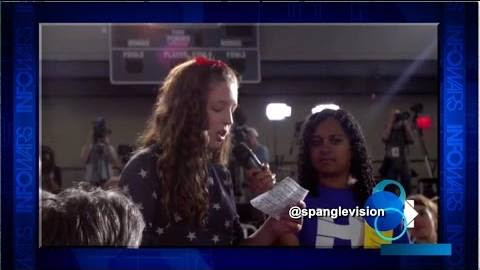 Sources:
http://www.infowars.com/
http://www.prisonplanet.com/
http://www.infowars.net/
We encourage you to Share our Reports, Analyses, Breaking News and Videos. Simply Click your Favorite Social Media Button and Share.