Signs of the spirit of Adolph Hitler coming back to run the Bibles Great Tribulation. Revelation 13. The Beast Out of the Sea. 1And I stood upon the sand of the sea, and saw a beast rise up out of the sea, having seven heads and ten horns, and upon his horns ten crowns, and upon his heads the name of blasphemy.
2And the beast which I saw was like unto a leopard, and his feet were as the feet of a bear, and his mouth as the mouth of a lion: and the dragon gave him his power, and his seat, and great authority. 3And I saw one of his heads as it were wounded to death; and his deadly wound was healed: and all the world wondered after the beast.
4And they worshipped the dragon which gave power unto the beast: and they worshipped the beast, saying, Who is like unto the beast? who is able to make war with him? 5And there was given unto him a mouth speaking great things and blasphemies; and power was given unto him to continue forty and two months.
6And he opened his mouth in blasphemy against God, to blaspheme his name, and his tabernacle, and them that dwell in heaven.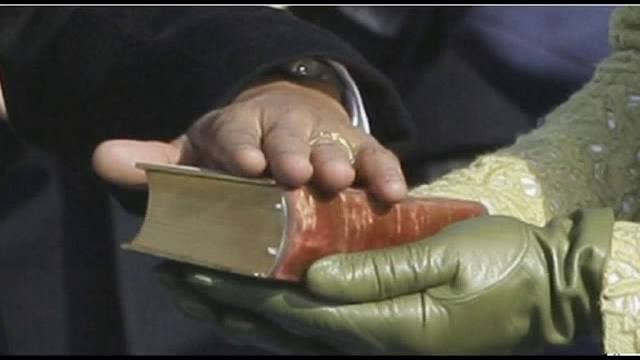 Source: TheGroxt1
We encourage you to Share our Reports, Analyses, Breaking News and Videos. Simply Click your Favorite Social Media Button and Share.