C. Ervana: Andrew Breitbart left an eerie message about John Podesta before he died: Podesta was the GATEKEEPER to a secret world the average person knows little about. It has to do with child trafficking among elite circles, and Hillary's "33,000″ emails may be the tip of the iceberg into a massive crime syndicate.
C. Ervana has discovered new Wikileaks from a "global intelligence" firm called Stratfor that unveil bizarre and disturbing details: that the firm is closely linked to Hillary and appears to be involved in trafficking. In several of the Stratfor emails there are key terms of "pizza" "hotdog" and "waitress.
Like the Podesta emails, there appears to be a pattern to the language used in the Stratfor emails: it is encoded with key words and phrases. Based on research, "pizza" and "hotdog" may be street terms related to trafficking children, and "waitress" may be a street term related to trafficking women.
In the Podesta emails, there is strong that "Pizza" is related to a child. This is disturbing for several reasons: Pope Francis was depicted at a "pizza party" for Tony Podesta; and 2 women were arrested in North Korea while reporting on human trafficking.
A picture of these two women with a child was sent to Podesta, Huma Abedin, and others at the State Department. The file was entitled "pizza." We have seen the MSM and Snopes come out in recent day, defending the Clintons and accusing alternative media of being "fake news."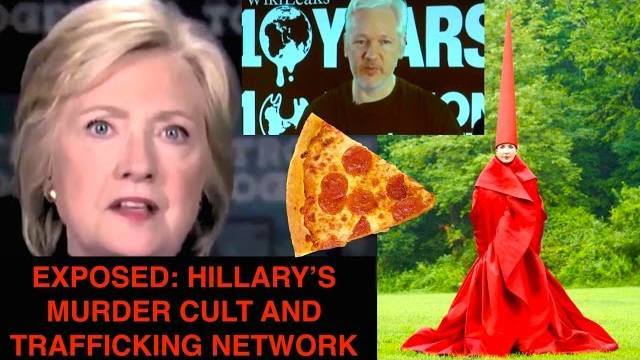 Source:
We encourage you to Share our Reports, Analyses, Breaking News and Videos. Simply Click your Favorite Social Media Button and Share.