Headline: Bitcoin & Blockchain Searches Exceed Trump! Blockchain Stocks Are Next!
The Conservative Tribune reports, A professor who accurately predicted now-President-elect Donald Trump's historic win has come forward with another prediction — and it is likely to ruffle a few feathers.
Allan Lichtman "At the end of our September conversation, Lichtman made another call: that if elected, Trump would eventually be impeached by a Republican Congress that would prefer a President Mike Pence — someone whom establishment Republicans know and trust.
"They don't want Trump as president, because they can't control him. He's unpredictable. They'd love to have Pence — an absolutely down-the-line, conservative, controllable Republican. And I'm quite certain Trump will give someone grounds for impeachment, either by doing something that endangers national security or because it helps his pocketbook."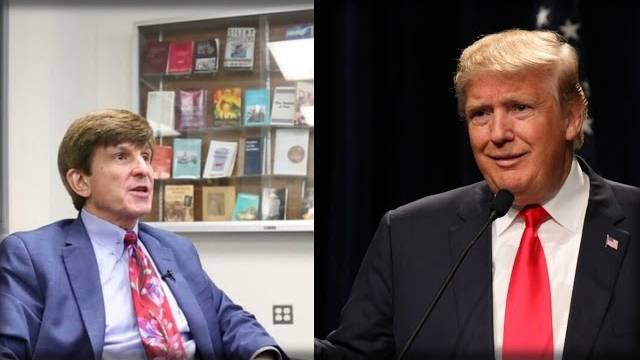 Source:
https://www.washingtonpost.com/news/the-fix/wp/2016/11/11/prediction-professor-who-called-trumps-big-win-also-made-another-forecast-trump-will-be-impeached/