The Crab Nebula is one of the brightest sources og high-energy radiation in the sky. Little wonder, it's the expanding remains of an exploded star, a supernova seen in the year 1054.
SN 1054 is a supernova that was first observed on 4 July 1054, and remained visible for around two years. The event was recorded in contemporary Chinese astronomy, and references to it are also found in a later (13th-century) Japanese document, and in a document from the Arab world.
The remnant of SN 1054, which consists of debris ejected during the explosion, is known as the Crab Nebula. It is located in the sky near the star Zeta Tauri (ζ Tauri). SN 1054 is the best known supernova in the history of astronomy.
Recently, astronomers using satellites sensitive to the highest energy form of light – gamma rays – have observed incredible flares in the nebula that theorists are hard-pressed to explain. The supernova left behind a magnetised neutron star – a pulsar.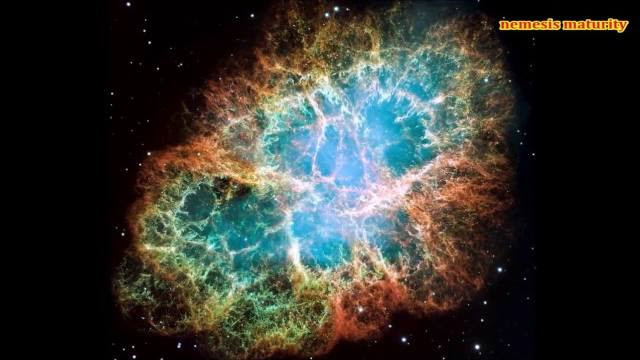 SN 1054
https://en.wikipedia.org/wiki/SN_1054
Crab Nebula
https://en.wikipedia.org/wiki/Crab_Ne…
Clips, images credit: ESO, ESA/HUBBLE & NASA
We encourage you to Share our Reports, Analyses, Breaking News and Videos. Simply Click your Favorite Social Media Button and Share.