Air defense systems around Moscow were put on high alert Wednesday as part of a surprise nationwide combat readiness drill for the Russian Air Force. The Russian capital is one of the best-prepared areas of the country in terms of nuclear strike defenses.
"Units of the air defense force responsible for defending Moscow and the central industrial region have been put on highest combat alert," the Russian Defense Ministry said in a statement. "The air defense mission involves fully-manned combat crews."
The check involves the redeployment of batteries of S-300, S-400 and Pantsir-S air defense systems to backup positions in a simulation of area contamination, the ministry said. The guards of the batteries also conducted anti-saboteur maneuvers and trained to operate in hard terrain.
Moscow's air defense system is among the most developed in Russia. When the US and USSR were restricted in deploying anti-ballistic missile systems by the ABM treaty signed in the 1970s, the capital was selected as the only site allowed an ABM shield. The US chose to preserve the Safeguard Complex in North Dakota, ensuring its second strike capability. The defenses have been significantly upgraded since the treaty was scrapped, following the US withdrawal under the George W Bush administration.
The air defense drill is part of the surprise Russian Air Force training ordered by President Vladimir Putin on Tuesday. It involves some 45,000 troops and 1,700 pieces of military equipment, including 150 aircraft and 200 surface-to-air missile launchers, according to Deputy Defense Minister Aleksandr Fomin, who met foreign military attaches on Wednesday to brief them on the situation.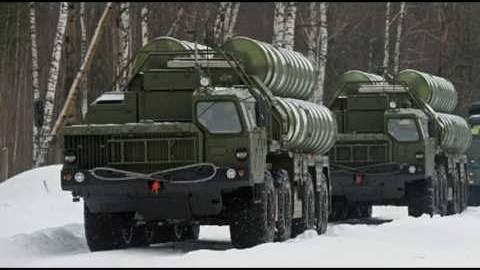 https://www.rt.com/news/376694-moscow…
https://www.facebook.com/TheUndergrou…
https://www.instagram.com/dahboo7/
We encourage you to Share our Reports, Analyses, Breaking News and Videos. Simply Click your Favorite Social Media Button and Share.