A full moon, a lunar eclipse and a comet will appear within hours of each other Friday night and early Saturday morning.
Friday night will kick off with February's full moon, known as the "snow moon," which is slated to rise at 5:18 p.m. ET and peak at 7:32 p.m. ET in the New York metro region. It will be the second full moon on the 2017 lunar calendar, following January's "wolf moon."
The snow moon will coincide with a minor lunar eclipse, known as a penumbral lunar eclipse. The moon will spend more than four hours Friday night gliding across Earth's outer shadow, called the penumbra, making it the first lunar eclipse of 2017.
That special event is expected to start just after 5:30 p.m. ET on Friday. The moment of the greatest eclipse, when the moon passes closest to the axis of Earth's shadow, will take place around 7:43 p.m. ET, according to NASA.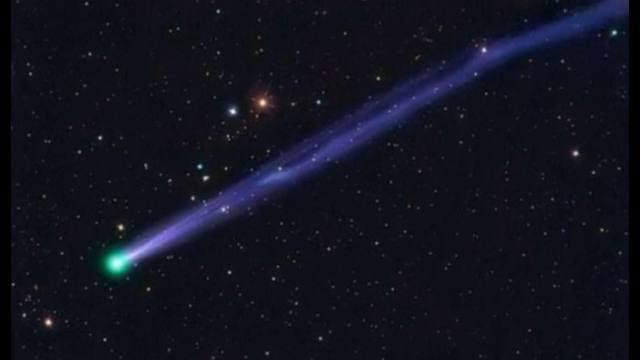 https://www.yahoo.com/news/eclipse-fu…
http://www.spaceweather.com/
https://twitter.com/dahboo7
https://www.facebook.com/TheUndergrou…
https://www.instagram.com/dahboo7/
We encourage you to Share our Reports, Analyses, Breaking News and Videos. Simply Click your Favorite Social Media Button and Share.