Headline: Bitcoin & Blockchain Searches Exceed Trump! Blockchain Stocks Are Next!
Creatures that thrive on iron, sulfur, and other chemicals have been found trapped inside giant crystals deep in a Mexican cave.
The microbial life-forms are most likely new to science, and if the researchers who found them are correct, the organisms are still active even though they have been slumbering for tens of thousands of years.
If verified, the discovery adds to evidence that microbial life on Earth can endure harsher conditions in isolated places than scientists previously thought possible. (See "Life Found Deep Under Antarctic Ice for First Time?")
"These organisms have been dormant but viable for geologically significant periods of time, and they can be released due to other geological processes," says NASA Astrobiology Institute director Penelope Boston, who announced the find today at a meeting of the American Association for the Advancement of Science. "This has profound effects on how we try to understand the evolutionary history of microbial life on this planet."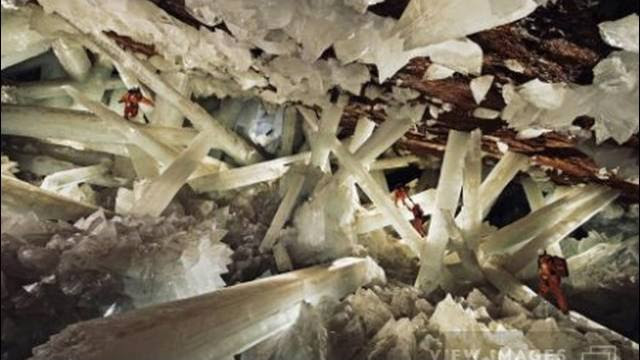 http://news.nationalgeographic.com/20…
My Other Youtube Channel- https://www.youtube.com/Dahboo777
https://www.facebook.com/TheUndergrou…