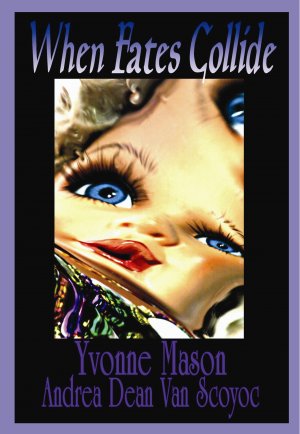 How many horror and true crime authors do you know that can also write comedy? I be the answer is "None." Well, guess what there are two of us. Horror Author Andrea Dean Van Scoyoc and Myself. Yes, we do have a twisted mind and we know how to work it to our advantage.
Let me start with the backstory. A couple of years ago Andrea came to me and said, "We should do a book together." It sounded like a good idea so we put our collective heads together and decided to pull on our own lives to bring out readers a series of books like they have never read before.
The two main characters are Hope Harrington a mousy secretary who has no life. Alex Morgan who lives by her own rules in everything she does including Bounty Hunting. Andrea's character is Hope and mine is Alex.
Now the fun part of these books is Andrea really is a secretary and I am a hunter. So armed with those things we set about writing a comedy. This was all accomplished by e-mail and it was completely written in first person by both of us as our characters.
"When Fates Collide" the first in the series tells the reader how these two totally different women come together and begin their adventures. The story begins in Ybor City located near Tampa, Florida and then it takes the reader to Key West. The place of the famous, not so famous, strange and eclectic and of course the famous Fantasy Fest.
The second in the series "Hope and Alex Mardi Gras Bound" comes with a disclaimer that we the authors are not responsible for soiled clothing as reader goes on the next adventure with Alex and Hope and their merry band of secondary characters as they hunt for the elusive Marie Laveau. The reader will laugh so hard and so long that we highly recommend they wear depends while they are reading. You will not make it to the privy in time.
Hope and Alex travel to New Orleans during the height of Mardi Gras to bring Marie back for her hearing. But it is not an easy pickup. Hope disappears, Alex has to deal with snakes and swamps and a few shady characters she cannot quite figure out.
These two wonderful books are on Amazon Kindle, Amazon and Nook as well as Lulu. If you have read our horror and crime stories be prepared for nothing like them. When Fates Collide and Mardi Gras Bound are not like anything you have ever read before. Once you read them you will be hooked.
We encourage you to Share our Reports, Analyses, Breaking News and Videos. Simply Click your Favorite Social Media Button and Share.