I first blogged about this book in April when I discovered it on Mike Petrovich's site. I noticed Ten Little Terrorists again recently and got another round of good laughs out of it (especially when they're down to 9… and 8… and 3…)
And I thought, F*** IT, if the author had the balls (see photo) to publish it, I can help give it a little promotion. If you can find humor in inept little terrorists, this is well worth 99 cents for a good laugh.
Don't let terrorism get you down;
Ten terrorists down – and two thumbs up for Ten Little Terrorists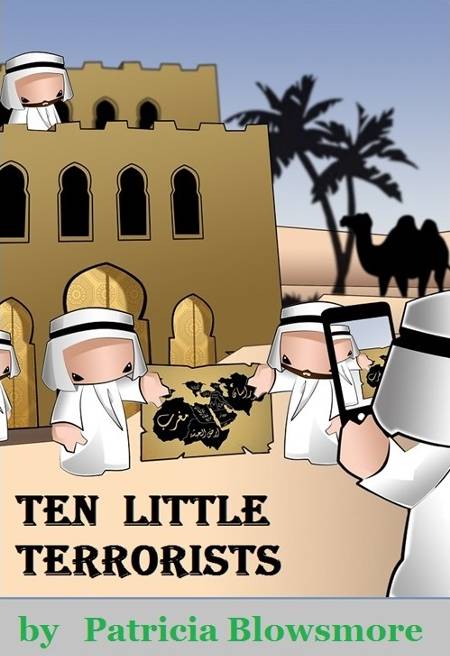 "Ten Little Terrorists is a children's book for adults – a parody of various "ten little…" countdown stories combined with the dark humor of a political satire on terrorism. Follow a group of inept little cartoon terrorists through their failed and politically incorrect attempts to carry out terrorist attacks while they gradually reduce their own numbers from ten to zero. It may not be appropriate for children – but you'll probably read this repeatedly to your friends."
book, cartoon, childrens book, comedy, dark humor, funny, laugh, parody, satire, social commentary, terrorism
We encourage you to Share our Reports, Analyses, Breaking News and Videos. Simply Click your Favorite Social Media Button and Share.