If you are like most businesses or mobile app developers, you want to get the most out of your mobile application. Over the past few years, since mobile apps were first introduced, it has become clear it is essential that you design a mobile app that is not only useful but intuitive as well. If your application is not useful, it will have no practical value for users. You want your application to provide value to those who choose to download it.
Beyond that, it is critical that your app be intuitive and easy to use. The user experience of your application can be the make or break factor determining if your application stays on a user's phone and is regularly used or if it is soon ignored or even deleted from their device. If your app is useful but requires users spend time and effort figuring out how to use it, you will have high abandonment rates — app users won't bother taking the time to learn how to use it. They will simply delete it and look for easy to use options from your competition.
Because of this, when you are designing your application, it is important that you address both of these issues. To do this, you want to take a user-centric approach to the design of your application. Users will download your app because it is useful, they will download it to accomplish something, consider how your users will use your app and what they are trying to accomplish and create the smoothest and easiest way to do that. Make sure the way to accomplish tasks is obvious so users do not get confused.
These five concepts presented below will help you create an intuitive app with a great user experience:
Make your user interface (UI) self-evident
Helping your users navigate your application should be a high priority. You want your app to be intuitive and users to not feel stress or confusion while trying to figure out how to use it. Modern application users are quite experienced with what is a "positive" user experience and what is a "negative" user experience and they will quickly abandon an app that doesn't live up to their expectations or that makes them work to complete their desired tasks.
Make sure you are utilizing best-practices for your app's navigation. Start by making sure your navigation is consistent throughout the application. You don't want your navigation to move around so users constantly have to search for it. This will disorient and frustrate users.
Make sure your UI navigation is easily understandable. Utilize visual cues to assist users. Icons with standardized meanings such as the universal e-mail icon that we are all used to seeing on a regular basis can help users quickly identify what each element does. Opt for common terminology for your navigation options. This is not the time to try and get clever.
Don't forget to ensure your users are aware of their current location within your application. This item is regularly overlooked, but your users will want to know where they are as they are navigating your application.
Keep it simple
As human beings, there's something inside of us that prefers simple to complex. With your application, you want to get to the core of what it does and then make every part of your application consistent with that. This simplicity will make your application easier for users to understand.
Keep in mind that the modern app user is often doing something else and is distracted while using your application. Because of this, their attention is often limited so you will want to design accordingly. Let them be able to easily focus on the task at hand. If you clutter up your UI, it presents the user with too much information, making using it more complicated and difficult to use.
Focus on what is really necessary. The constraints of mobile device screen sizes make it critical that you put only essential information in obvious positions. Get rid of other items on your design that are not absolutely necessary, because reducing this clutter from your design will improve comprehension.
Generally, app users think in terms of one primary action per screen. Every screen you design for your application should be created around the idea of providing a single action to users. This makes your application easier to for them to learn and use.
Create finger-friendly touch-targets
Small touch-targets are difficult for users. When designing your UI, make sure you include touch-targets that are big enough to be easy for users to tap. Additionally, make sure you include enough space between touch-targets to enable users to touch each easily. Users will quickly be frustrated if your touch-areas are so small that it requires impossible precision to be able to accurately touch each. Send the user off to the wrong screen a few times because of tiny touch areas that are placed closely together and you run the risk of losing that user. You don't want to make users work to use your application.
You will want to create touch targets that are at least 45 to 57 pixels in size so they can be easily tapped. A MIT study of human fingertips found that the average width of the human index finger is 1.6 to two centimeters (16 to 20 mm) for adults. This converts to the 45 to 57 pixels that you want to make sure you account for in your design's touch-targets.
Make it easy to read
Remember that, generally, Smartphones have relatively small screens that are often dimmed to conserve battery life. This means you need to consider how to create a positive user experience while presenting your information on a smaller device. Sometimes designers try to squeeze in as much information as possible on the screen by using small fonts but you should resist the temptation to do this.
Make sure that your font is legible at a typical viewing distance. This includes using a font that is not only large enough but also one that is easy to read. You can make your text easier to read by increasing line height and/or letter spacing. Don't be afraid to use some whitespace to help make your text more inviting to read. You will want to have a strong contrast between your background color and your text to make it easy to read on devices that have dimmed screens.
Consider hand position
According to research by Steven Hoober, when it comes to Smartphones, 49 percent of people rely on one thumb to get things done. Because of this, when creating your user interface, you will want to consider what areas a user can reach with their thumb when they interact with the screen. You will want to put frequently-used controls in an area where they can be comfortably reached with one-thumb. Try not make them stretch or shift how they are holding the device to be able utilize these common interactions with your app. Feel free to put less frequently used controls in areas that require a stretch and put negative actions, such as deletions, in hard-to-reach areas to help reduce them being accidentally tapped.
---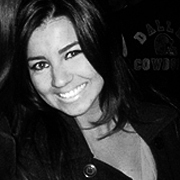 Samella Garcia works as an integration manager for UX Phoenix. She has eight years' experience developing mobile applications and websites that focus on UX. Samella has a passion for user experience projects, coding, digital technology and hiking.
The post 5 Critical Concepts of Intuitive Mobile App Design appeared first on SiteProNews.
Source:
http://www.sitepronews.com/2016/10/24/5-critical-concepts-of-intuitive-mobile-app-design/
We encourage you to Share our Reports, Analyses, Breaking News and Videos. Simply Click your Favorite Social Media Button and Share.