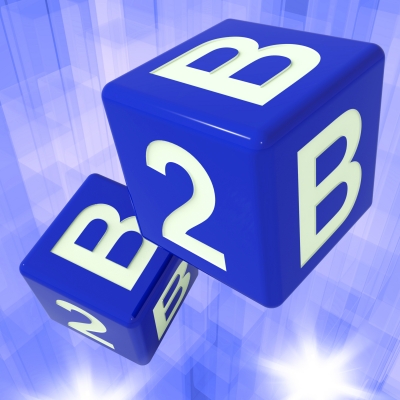 The financial industry is one which is very complex. With competition intensifying over time, decision makers within the industry have been prompted to enhance their Business to Business lead generation activity. Generating B2B leads to which one can sell financial services can be a lot like completing a jigsaw puzzle – all of the pieces must be complete, with just one missing piece being frustrating to the participants.
Photo by Stuart Miles at freedigitalphotos.net
A complete sales and marketing campaign can secure a satisfying number of sales closes, which is why key marketing components should be in place. Financial services companies should have an efficient web infrastructure, which is an essential component of every marketing plan.
When it comes to the success of a business, online platforms are crucial. The use of various internet channels enables businesses to leverage a number of opportunities in order to engage their targets. However, simply having a presence on the web is not enough. In order to get ahead of the competition and generate the best B2B financial leads, it's essential that the different web and social media platforms are used effectively. We've put together a number of ways in which financial services can use their web presence to generate more leads when it comes to B2B sales.
Company Blogging
It's important to note that practically every company within the financial services sector has established a platform for blogging. The reason for this is that blogs tend to be the main drivers when it comes to B2B audience awareness, and are the best method to engage the target market. Information provided in a company blog has been proven to be an efficient means for influencing decisions. When searching blogs, prospects are looking for content which is current and informative. Investing in quality, well-researched and professional content to display on your blog is essential.
Free Content
Another great way to generate interest from prospective clients is to offer free downloadable content. By offering free materials such as whitepapers or eBooks, companies can be assured that their target audience has enough interest to purchase the financial or accounting products that they offer. Content should be related to the products sold, such as information about the Fannie Mae homepath for a home loan company.
SEO Prioritization
There is no use creating high quality content if you are suffering from poor web traffic. Prioritizing your search engine optimization strategies is a must, as this will help to provide your brand with the right kind of leads, taking into account the keywords which your target audience make in their search for financial solutions.
Industry Tracking
It is crucial that companies in the B2B financial services sector observe key metrics within the industry. Conversions should be calculated alongside industry projections. In addition to this, it is essential that companies set up a lead management database which organizes prospects according to their willingness and eagerness to make a purchase.
Do you work in the B2B financial services sector? If you have any tips that you'd like to add to this list, we'd love to hear from you in the comments.