More and more companies have been switching to digital marketing these past several years. While some switch to internet marketing entirely, others are integrating digital marketing instruments into their existing campaigns. Businesses are realizing the effectiveness of online marketing instruments such as content and video marketing and are capitalizing on these new approaches.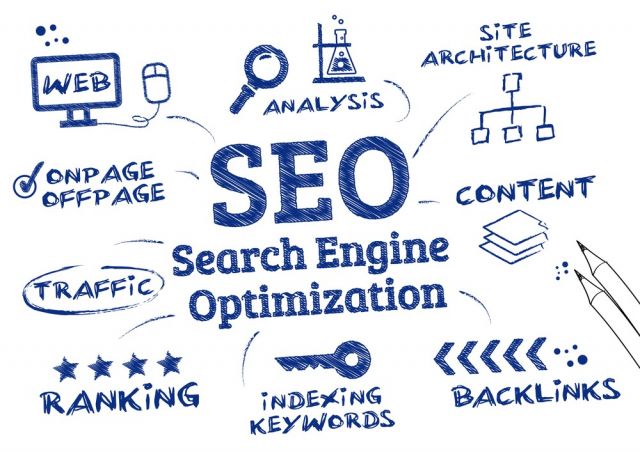 It is also not surprising to find SEO as one of the most common types of internet marketing instruments being used. Over 70% of today's internet users instinctively open Google or Bing whenever they need to find information, products or services. The SEO industry is leading the charge in digital marketing.
A Growing Industry
According to research by Borrell Associates, a company specializing in media forecasting, companies spent more than $600 billion on digital marketing in 2016. This is a staggering amount, although it is still not a match for the spending on conventional marketing and media buying. The study also cited a steady trend developing in the market, with companies increasing their digital marketing budget every year.
SEO is one of the most used internet marketing instruments, with companies spending more than $65 billion on SEO campaigns last year. The same positive trend is also apparent with SEO spending. What was a $11 billion industry in 2008 will grow to be a $70 billion one by 2018. That is a big jump in just 10 years.
Reasons Behind the Trend
There are a number of reasons why digital marketing is quickly becoming popular. For starters, digital campaigns, whether it is an SEO campaign or content marketing, are very measurable. It is easy to track the Key Performance Index (KPI) of every campaign down to the very last detail. From the measured metrics to KPIs, companies can realize the ROI for digital marketing campaigns.
Clear KPIs and trackable metrics also mean campaigns are far more controllable. Instead of having to wait until the end of the campaign period to see results, companies – and the digital marketing agencies supporting them – can now monitor every campaign in real-time and make necessary changes to achieve maximum effectiveness.
It also costs considerably less to reach the same amount of exposure online. Pair the low cost with the ability to target specific segments on the market, and we have the perfect set of marketing instruments to use nonetheless.
A Shift Towards Local SEO
As with other technologies, internet marketing is changing. New methods are being introduced and one of the most popular changes in recent years is local SEO. Search engines now take location information into consideration when displaying search results. This means local businesses can benefit from SEO Just as much as global corporations.
Companies are also benefiting from the local SEO insights of their digital marking agencies. When a local business in Toronto is doing SEO, for example, it is easy to find a suitable Toronto SEO company and develop a campaign specifically for customers in the city through careful targeting and local insights.
Experts believe that SEO will grow to be a $80 billion industry by 2020. Judging by recent trends, this latest forecast has a very high chance of becoming a reality.
We encourage you to Share our Reports, Analyses, Breaking News and Videos. Simply Click your Favorite Social Media Button and Share.