"Failure is the condiment that gives success its flavor." – Truman Capote, American novelist/screenwriter/playwright/actor
Crafting a SEO campaign is a lot of hard work. Business owners invest countless hours into researching their niche and competitors, exploring relevant keywords, concocting stellar content, reaching out to relevant audiences via e-mail and social, and a myriad of other tasks in the hopes of climbing the SERPs.
After heavily investing personal and business resources into a SEO campaign and receiving minimal to no results, many are left disheartened and confused as to what when wrong.
It happens every day. SEOs, content marketers, social experts and other forms of advertisers and promoters have all felt the harsh sting and bewilderment of a failed campaign; this is part of the game.
But failure is intimately tied to success; for those who have never failed, never truly succeed. And "failure" isn't the end; it's merely a learning experience for those who are persistent enough to fall and pick themselves back up.
If you are currently in the midst of disappointment in your inability to produce SEO results despite your best efforts, this article is for you.
Here are some of the top reasons why SEO campaigns fail and what you can do to course-correct for more joyous results.
Why Campaigns Fail and What to Do
There are numerous reasons that a SEO campaign doesn't generate the outcome its governors intend, including out-of-date practices, a lack of tracking tools, website deficiencies, and a variety of other shortcomings.
That said, there are three factors that continue to come up again and again for SEOs and business owners.
The first is that many SEO campaigns are simply targeting the wrong keywords. Most commonly, brands aim to target extremely relevant, but highly competitive phrases. If you're selling a sugary beverage, you're just not going to beat Coke or Pepsi for the word "cola."
In order to produce more fruitful results, focus on term variations and related phrases that are still relevant to your product; especially of the long-tailed variety. Conduct intensive research into what your audience is searching and aim for less-competitive words that still have decent search volume. The best way to ensure that you are targeting the right phrases, however, is to hire a SEO professional who knows how to assemble a campaign and focus on the terms that you can actually rank for.
The second most prolific error is that a great number of companies set unrealistic goals for their campaigns. Chances are, your business is not going to rank No. 1 for all of its selected keywords. Additionally, you are not going to top the SERPs in three weeks; this is a fantasy and any SEO who claims to possess the means for this type of sorcery is not honest, so be careful of the many shysters who can actually damage your site's reputation and ranking.
For goals to be lucrative, they must be realistic. Start with optimizing your campaign around a single keyword and once you begin to see results, build on it from there. This type of "snowballing" is a much more effective approach than trying to take down an army of keywords with a single sword. Also, understand that SEO takes time; this is not a quick fix. Despite the instant gratification people have become accustomed to, SEO is still the "long haul," so to speak. It will likely take about a month before any results start to materialize and another six months before any real progress has been made. Patience is a must with SEO.
The final most common reason for failure is probably going to sting a little; you might not be spending enough time and money. As a small business owner, you are often operating within wafer-thin margins, but not all who take the DIY approach to SEO are going to profit.
My best advice is that if you don't have the time, energy, or know-how to compete in the SERPs, stop trying to be pennywise and hire a legitimate SEO firm or pro with a proven track record of success. And remember, any offers that seem too good to be true, usually are.
OK, so you've reinforced your keyword research, set sensible goals, and invested more into your campaign with an SEO firm or powerful tools. Now what?
Re-evaluate and Reboot
Now it's time to examine the components of your original campaign and re-optimize these aspects.
Start with content; is it really unique and informative? Is it long-form and comprehensive? Have someone else review your content and give feedback so that you can make your materials as compelling as they need to be for folks to read, share and crave more.
Next, examine your outreach efforts. If you are sending out unsolicited e-mails to unqualified prospects, you're not going to get very far. Study your audience and take the time to identify who you are trying to reach.
Once you understand this, begin reaching out to folks who fit the bill on social media with comments so as to start building relationships. Now you can begin sending out content to relevant prospects and tracking your efforts to gain insights on open rates, responses and other critical metrics.
Finally, after you have fully grasped what was originally pulling your campaign down and have re-optimized various aspects, relaunch you campaign and monitor its progress. If you still don't produce results, rinse and repeat.
No one ever said SEO is easy, and if they did they were severely misguided. SEO is a challenging practice that requires time, resources, patience, constant tweaking, and continual study of emerging best practices.
No matter how many times your campaigns fall flat, just remember to pick yourself back up and try again; persistence is one of the key ingredients to success.
Are you preparing to launch a SEO campaign? If so, what is your most troublesome area?
---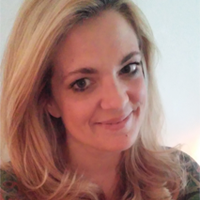 Conscious online marketer, web executive, and multi-faceted writer Tina Courtney has been creating and fostering online innovations since 1996. Tina has assisted many clients in maximizing online production and marketing efforts, and is a staff writer for SiteProNews, one of the Web's foremost webmaster and tech news blogs. She's produced and marketed innovative content for major players like Disney and JDate, as well as boutique startups galore, with fortes including social media, SEO, influencer marketing, community management, lead generation, and project management. Tina is also a certified Reiki practitioner, herbalist, and accomplished life coach. Learn more on LinkedIn, Facebook and Google+.
The post What to Do When Your SEO Campaign Stalls appeared first on SiteProNews.
Source:
http://www.sitepronews.com/2017/02/17/what-to-do-when-your-seo-campaign-stalls/
We encourage you to Share our Reports, Analyses, Breaking News and Videos. Simply Click your Favorite Social Media Button and Share.