Testimony of an ex-Reiki master
"The Devil, who already knows that you realize he is behind Reiki, won't let you go around cheerfully telling this. You will realize it. Some small thing you do can start ruining your life in every sphere, especially in work and economics. Don't be surprised if you have a streak of bad luck that goes on and on and never seems to end. Don't be surprised if arguments start in your home without you realizing it and never seem to end. Then, you will begin to get sick to a greater or lesser degree. Everything is gradual, not usually from one day to another," says Eduardo.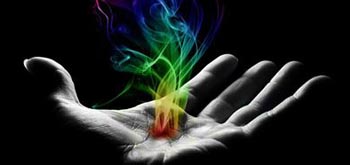 The energies of Reiki come from demonic spirits
"People who practice Reiki are not generally aware that they are calling the Reiki spirits when they practice Reiki or are initiating others into it. They invite the Reiki spirits by drawing the Japanese symbol of a specific devil, and invite them by calling their names three times; after this they can send Reiki energy to others.
"Also, using the same symbols, they initiate someone spiritually into Reiki, opening access to these spirits through the rituals – or attunements – so that the Reiki energy will flow. The Reikians are deceived by the manifestations of energy and a short-term sense of well-being."
Eduardo identifies five classic symbols of initiation into Reiki:
1. Dai-ko-myo, master demon, the Reiki sovereign;
2. Hon-cha-se-shonen, the contact spirit of Reiki. This is the symbol or spirit for the second level of Reiki, which allows one to make contact with a distant person or situation. It means "The divinity in me contacts the divinity in you," and is used in all initiations and is even written by hand in the second level Reiki attunement.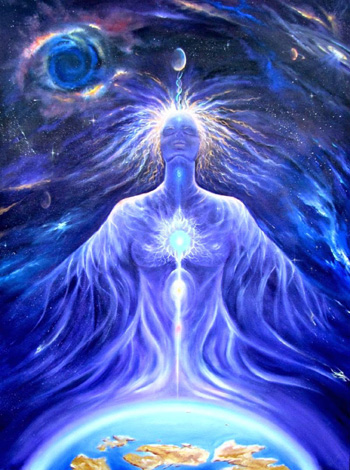 Kundalini Reiki: The opening of channels to enter in contact with Earth's energy
3. Sei-heki, spirit guide of Reiki. This is the symbol or spirit for the second level of Reiki to influence the subconscious levels. It can be used to manipulate people. This spirit reveals a lot about people and their situations and sends this information to the "third eye." This symbol is also used in all Reiki initiations or attunements. It means "God and man become one."
4. Tjoko-rei, a main spirit of Reiki. This is the symbol or spirit for the second level that activates or increases the Reiki energy that is sent to someone. It means: "Place the power of the universe here," ordering the divinity of Reiki to act and increase the power of Reiki.
5. Ling, main spirit of Harbori-reiki. This is the symbol or spirit to send or increase energy; it is popular in Spain.
There are many different forms of Reiki that use other symbols, giving names to spirits (ling, raku, fire dragon, etc. and devils of Satanism). Each Reiki master is free to make his own mix. Eduardo points to different Eastern gurus and sect leaders who have created their own variants: Osho Reiki, Saibaba Reiki, Yoga Reiki, Karuna Reiki, Harbori Reiki, Rainbow-Reiki, etc.
When materialists engage in Spiritism
Eduardo points out that many Reiki users are somewhat materialistic persons, attracted by the idea of an energy that is not religious. It is difficult to explain to them what they discover at more advanced levels: that is an edifice built on dealing with spirits
If you enjoy the TradCatKnight blogs, please recommend above as a contributor!
We encourage you to Share our Reports, Analyses, Breaking News and Videos. Simply Click your Favorite Social Media Button and Share.