Bible Story of the Day
Scripture is the story of Jesus, from Genesis to Revelation. There are over 400 prophecies and representations of Jesus in the Old Testament alone. The Old Testament pointed forward to the coming Christ, and the New Testament points back to Jesus. The Bible is a record of redemption through Jesus Christ who conquered sin and death when He died on the cross and resurrected three days later. The New Testament was written almost 2000 years ago. Some of the Old Testament was written over 4000 years ago. The Bible Story of the Day not only shows Jesus throughout scripture but shows how scripture is relevant to our lives today. Seeing Jesus in scripture is a major step into understanding who our God is, and how He impacts and affects our lives in every moment. I pray that the Holy Spirit opens your mind to understanding the verses and how they affect your life and gives you a better understanding of our Lord Jesus Christ. I will post a link to the chapter that each passage is from, so that you can read further on your own.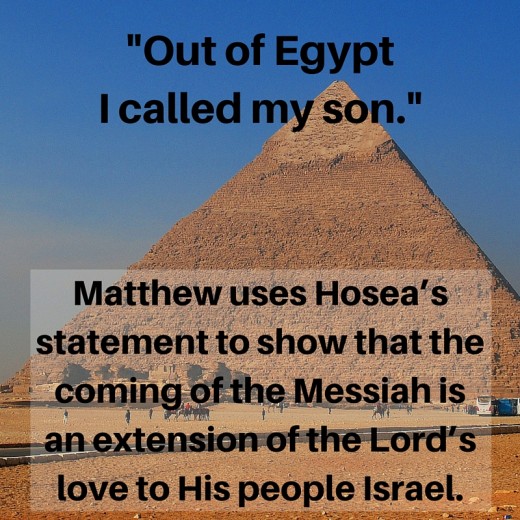 Out of Egypt
Hos 11:1-5
When Israel was a youth I loved him,
And out of Egypt I called My son.
2 The more they called them,
The more they went from them;
They kept sacrificing to the Baals
And burning incense to idols.
3 Yet it is I who taught Ephraim to walk,
I took them in My arms;
But they did not know that I healed them.
4 I led them with cords of a man, with bonds of love,
And I became to them as one who lifts the yoke from their jaws;
And I bent down and fed them.
5 They will not return to the land of Egypt;
But Assyria—he will be their king
Because they refused to return to Me. (NASB).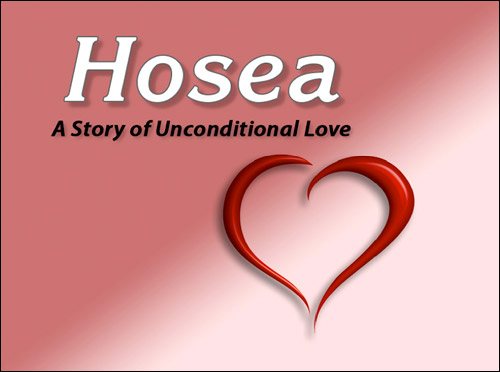 Where is Jesus and What Does This Mean to Us?
Verse 1 proclaims that the Son of God would come out of Egypt. The verse specifically says, "out of Egypt" and not "from Egypt", because God's Son, Jesus, was not originally from Egypt but was taken there as a young child and lived there for several years before returning to the promised land of Israel. This was one of the many prophecies filled by Jesus used to prove He was the Messiah that the world had been waiting on. There are numerous references and cross references made in this passage regarding other Old Testament scripture. The Israelites were freed from Egypt through Moses, and God makes a promise that they will not be enslaved by Egypt again (verse 5). However, because the people continue to defy God and worship false idols, He will have Assyria rule over them. Assyria conquered Babylon during their reign over Israel when Daniel was alive. It was Cyrus the Assyrian that freed the Jews. There is also a parallel to Moses coming from the land of Egypt. Jesus was hidden as a child because the king wanted Him dead and put out an order to kill all males 2 years old and under. Matthew 2:15, "He remained there until the death of Herod. This was to fulfill what had been spoken by the Lord through the prophet: "Out of Egypt I called My Son." The same order was sent out 1400 years earlier, which would have killed Moses had his mother not sent him down river.
This passage tells us several important pieces of information that we can use in our daily lives. First, Jesus, the Son of God, fulfilled this prophecy by coming out of Egypt as a child. This establishes that Jesus is not just a man, rather He is the Son of God. He is our Savior. Second, this passage shows God's patience and love during our disobedience. Despite the Israelites worshipping false idols and making sacrifices to other gods; the one true God continued to show them His blessings of protection and healing. Third, God is just. There are consequences to our actions. If we do wrong, we are punished justly. The punishment may not be a direct action from God, rather it is a consequence that God allows to play out so that we can learn and grow and ultimately move closer to Him. He would not allow Egypt to rule over Israel anymore, but that doesn't mean He wasn't going to allow Assyria to rule over them. Assyria treated Israel far better than Egypt, but the Israelites were still not free. The lesson was taught, and God returned their freedom.
God is not a vindictive being waiting to zap someone with a lightening bolt because they made a mistake. We are responsible for the consequences of our actions. Sometimes God lets them play out more than other times, but He is always with us healing us and protecting us even when we do not know it. Even during the times before the covenant of grace given to us by Jesus, God still showed compassion and love for His people. How much more so is it now? Jesus, the Son of God, has paid the penalty for our sins and protected us with His saving grace. We must still face our consequences, but now we have Jesus as our advocate. We may have to face painful consequences in this life for our actions, but we will not have to worry about our salvation if we have placed our faith in Jesus.
Resource
We encourage you to Share our Reports, Analyses, Breaking News and Videos. Simply Click your Favorite Social Media Button and Share.