Headline: Bitcoin & Blockchain Searches Exceed Trump! Blockchain Stocks Are Next!
What Quetzalcoatl taught 2,000 years ago the people of Earth?
Winged Serpent Quetzalcoatl, apparently extraterrestrial visitors to Earth. It comes from the obscure star in the constellation Hercules, which is about 160 light years from Earth. Long distance in time or space for him seem to be a problem. Before we return to a more detailed analysis Crabwoodu, it might be useful to look to what is known about Quetzalcoatl in Mayan archeology and legends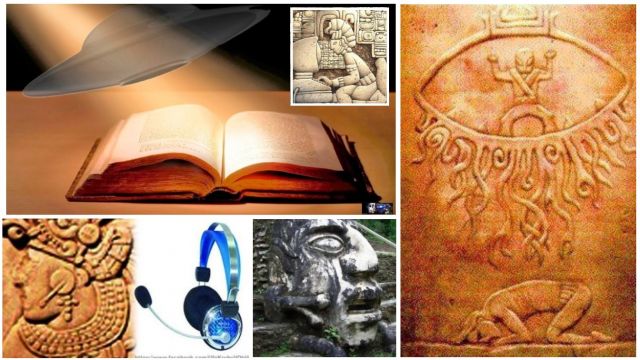 The people of Central America believed that Quetzalcoatl once lived on earth as an ordinary man, learners religion, ethics, art and science. He taught that beauty can be applied through art everywhere and on everything. He helped build a new city. He taught astronomy and Olmec and Mayom given calendar. He taught them how to work with metals. He taught them to write. Engravings on the stone on which it was mentioned, date back 300 years before Christ. Legends of it date back 2000 years back. "
It became so popular that in his name was established in Chichen Itza pyramid huge.
"Ixtlilxochitl, Aztec historian later said that Quetzalcoatl possesses deep humility to the" crisis ", which later became a symbol of Christianity. We can therefore wonder that when in the 16th century (precisely in 1519) entered the Aztec conqueror Cortez, were not at all surprised? This year was the year of the potential return of Quetzalcoatl, as once promised. Cortés was about as tall, bearded and pale skin. With it came the Spanish priests carrying the cross. "
Quetzalcoatl lived and taught in Central and South America at the same time as Jesus, who then taught in Israel. Moreover taught very similar principles of early Christianity. It is possible that Quetzalcoatl and Jesus were members of the same group? Jesus used the plural when speaking about his mission: John 3, 11: Amen, amen I say to you: "What we know, and what we saw, testifying, but do not accept our testimony.
Later in Revelation 22, 16, says:
"I, Jesus, have sent My angel to testify to you about these things for the churches. I am the root and the offspring of David, the bright morning star.
Verse of Revelation carries the reference to the planet Venus, which was also a symbol of Quetzalcoatl in Central America in the middle of the world. Quetzalcoatl never claimed to be more than a teacher and prophet, while Jesus was the Messiah. But it is possible that belonged to the same group?