TEPCO'S Plan to Make Fukushima An Extinction Level Event

TEPCO plans to dump all available radiation in the Pacific Ocean. This could be an extinction level event. The entire story is in the video at the bottom of the page.
We all know that the Fukushima disaster has created complete dead zones in the Pacific. What TEPCO is planning to do is nothing short of an extinction level event. Even the mainstream media is picking up on this.
Toxic waste produced by one of the world's worst nuclear disasters will be dumped into the sea, according to the head of the Japanese company tasked with cleaning up the radioactive mess, despite protests from local fishermen.

Takashi Kawamura, chairman of Tokyo Electric Power Company (TEPCO), told foreign media that nearly 777,000 tons of water tainted with tritium, a byproduct of the nuclear process that is notoriously difficult to filter out of water, will be dumped into the Pacific Ocean as part of a multibillion-dollar recovery effort following the Fukushima nuclear disaster in 2011. That year, an earthquake and tsunami struck Japan, killing more than 15,000 people and leading to a series of meltdowns at the TEPCO-owned Fukushima No. 1, or Daiichi, nuclear power plant, causing it to spew radiation that has plagued the region ever since.

While much progress has been made to clean the area, the company has yet to deal with the water that was used to cool the plant's damaged reactors, causing it to become tainted with tritium."
So, TEPCO's solution is to endanger the entire planet?
The following video captures the totality of this madness.
This is potentially an extinction level event and the world needs to step in and stop TEPCO from executing this madness.
Please Donate to The Common Sense Show
PLEASE SUBSCRIBE TO OUR YOUTUBE CHANNEL AND DON'T FORGET TO "LIKE" US
---
The Common Sense Show Airs from 8-11pm Eastern
To listen live, click here
---

This is the absolute best in food storage. Dave Hodges is a satisfied customer. Listeners to The Common Sense Show will receive 5% off their next order by mentioning "Hodgesnov5" in the coupon code box. Don't wait until it is too late. Click Here for more information.
---
DOWNLOAD THE NEW APP FOR THE COMMON SENSE SHOW
IT'S FREE!!!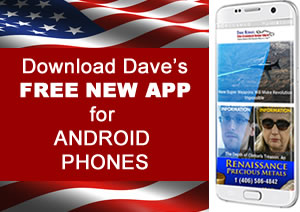 ---

From the Hagmann blood sugar protocol to the Hodges joint protocol, Dr. Broer has helped hundreds of thousands of people. There is something for everybody at Healthmasters.com. Take 5% off the cost of your order with coupon code DAVE5
We encourage you to Share our Reports, Analyses, Breaking News and Videos. Simply Click your Favorite Social Media Button and Share.