Headline: Bitcoin & Blockchain Searches Exceed Trump! Blockchain Stocks Are Next!
Most of the Middle Class Is Living Paycheck to Paycheck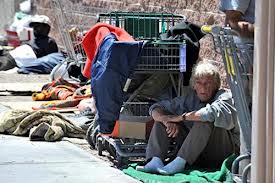 Poverty is a weapon of mass destruction. A full 78% of Americans live paycheck to paycheck and yet the MSM and all those Black Friday promoters act as if life is blissful. Here is the truth behind the new American misery as most of us live paycheck to paycheck.
Please donate to offset the costs of The Common Sense Show
PLEASE SUBSCRIBE TO OUR YOUTUBE CHANNEL AND DON'T FORGET TO "LIKE" US
The official storable food of the CSS. Take 5% off with Promo Code "Hodges9". Click here
Dave Hodges is a satisfied customer. Listeners to The Common Sense Show will receive 5% off their next order by mentioning "Hodges9" in the coupon code box. Don't wait until it is too late. Click Here for more information.

From the Hagmann blood sugar protocol to the Hodges joint protocol, Dr. Broer has helped hundreds of thousands of people. There is something for everybody at Healthmasters.com. FOR COMMON SENSE SHOW LISTENERS, YOU CAN TAKE 5% OFF OF ALL ORDERS FROM HEALTHMASTERS. ACT NOW, THIS IS A VERY LIMITED TIME OFFER. USE THE COUPON CODE "5HODGES"
CLICK HERE TO FIND OUT MORE