Major earthquakes have been occurring in a 188 day pattern. (HT Jim) The next watch period is centered around 5/24/18 +- 7 days. I will first present the data and then discuss some syncs.
Here is a table summarizing the data, to see the exact locations of these earthquakes see last year's post; Major Earthquake Watch; 5/13/2017.

#

Cycle Date (188 days apart)

Earthquake Magnitude and Date

Diff. (days)

11/17/17


7.3: 11/12/17
7.0: 11/19/17…

5
2
As you can see from the data presented above, on average a 7.4 earthquake has occurred every 188 days +- 2.7 days. I would say that is significant. And if the pattern holds we should expect to see a large earthquake centered around the next day in the 188 cycle which is 5/24/2018. Thus the period +- 7 days from 5/24/18 is 5/17/2018 to 5/31/2018 and definitely bears watching.
Here are a few syncs that may or may not have significance. Note that the watch period includes Memorial Day—5/28/2018. I had a dream about an East Coast tsunami and it had references to a military parade. Those kind of parades often take place on Memorial day.
Speaking of the East Coast, a strange high Carbon Monoxide reading was detected on the East Coast. These CO gas anomalies can be earthquake precursors.
Fears for East Coast Earthquake as Faults Spew Heavy CO Gas; "Being Squeezed"
And yes, earthquakes can happen on the East Coast.
The Delaware Earthquake; Delaware, You Have Been Warned
The West coast also may or may not have just experienced an earthquake precursor.
The Pacific Ocean Methane Burp and Joe Brandt's California Mega Earthquake Dream
And let's not forget about Strike Zone 2/Yellowstone.
Yellowstone/Strike Zone 2: Is It About To Go Live?!
So will there be a 7.0 + earthquake(s) from 5/17/18 to 5/31/18? I do not know, but the pattern suggests that there will. And if there is, where will it be? I do not think anyone can tell us that except the Lord Himself. But all the usual earthquake hot spots are possibilities and let's not forget that even non—earthquake zones can be put on the list.
Source: Beware The 188 Day Major Earthquake Cycle: Watch 5/17/18 to 5/31/18.
Personal note: Thank you for all of your prayers regarding the passing of my father. And thank you for your prayers in regards to my financial situation. I experienced over $8500 in unexpected expenses of which I have put on no interest credit cards for a year+. I also had to finance another used car to replace my 16 year old one to be able to go on long trips. I am praying and believing the Lord will provide. Thanks again for your prayers.
Watch ye therefore, and pray always, that ye may be accounted worthy to escape all these things that shall come to pass, and to stand before the Son of man. Luke 21:36
The end times are knocking on the door and so is Jesus. He wants to save you, will you let him in? Find out what you must do to be saved, click here.
Do you know what will happen in the end times and how to prepare for it? The Coming Epiphany will explain to you, in an easy to understand format what you need to know about the end times. The Coming Epiphany is available in paperback and as an eBook on Amazon.com.
Do you want to know when in the end times the rapture will occur and have it proved to you? In The Rapture Theorem a proof is presented showing the Rapture will not occur until after the moon is turned to blood on a very special day. The Rapture Theorem is also available in paperback and as an eBook on Amazon.
Did you ever wonder what all the symbols on the dollar bill mean? Did you know that many of the symbols on the dollar are end times related? In The Dollar Code the symbols and their meanings, which have staggering implications, are explained. The Dollar Code is also available in paperback and as an eBook on Amazon.com.
If you feel you have received some value from this site, donations will be gratefully accepted to help support my efforts to provide you with the truth about the end times and help us reach the world for Christ.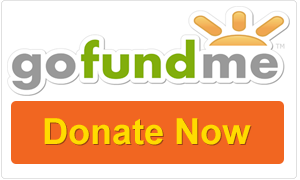 Donate BTC: 1Jb12gm12JM7TvnVqEe43n2vG8ARrKcsKo
Donate LTC: LZ2sV4xB3xTKjs8u4ivmAw5Sg5vvYVYCDb
Want to learn about Cryptocurrencies and their role in the end times? Read; Cryptocurrency and the End of the World
We encourage you to Share our Reports, Analyses, Breaking News and Videos. Simply Click your Favorite Social Media Button and Share.