(N.Morgan) In this latest installment of the X22Report, Bill Holter makes stunning predictions about the upcoming global financial collapse and the possibility of an impending war.
Financial institutions are going broke and the economy is being impacted from all sides.

The ever present threat of nuclear war with Russia has become a focal point in the current political climate.
As Bill points out, the truth is now coming out and the elite cannot allow that to transpire.
With the email leaks and determined reporters exposing the frauds and corruptions being perpetrated upon the people, the elite have been sent into an absolute panic.
As the election date draws closer, Donald Trump has sent Old Washington into an all out mud slinging frenzy.
The growing political discontent and civil unrest is hitting a crescendo pitch and is gathering steam, barreling headlong into an eruption of mass proportions.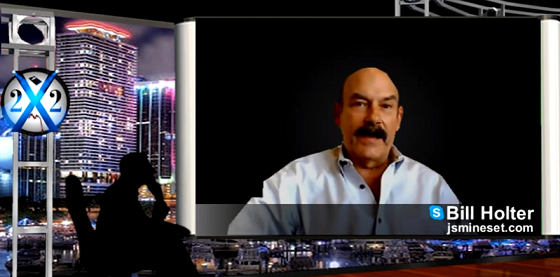 References:
http://www.reuters.com/finance/global-market-data
http://beforeitsnews.com/economics-and-politics/2016/10/the-imf-dread-resistance-to-globalization-video-2488655.html
https://gma.yahoo.com/russian-television-warns-nuclear-war-amid-us-tensions-140903952–abc-news-topstories.html
We encourage you to Share our Reports, Analyses, Breaking News and Videos. Simply Click your Favorite Social Media Button and Share.