An inside week is a week where the range of trading from high to low is inside the previous weeks trading, essentially signalling that investors are fleeing the stock market. It's almost the same as a run on the banks.
One week is rare, two weeks in a row hasn't happened since right before the 2008 meltdown..get ready!
Here's Matt Malley, an expert in equities, which is the S&P market, really sounds the warning.
The S&P 500 just experienced two "inside weeks" in a row for the first time since February 2008, an indication that the market may be in for a major breakdown or breakout in the weeks ahead.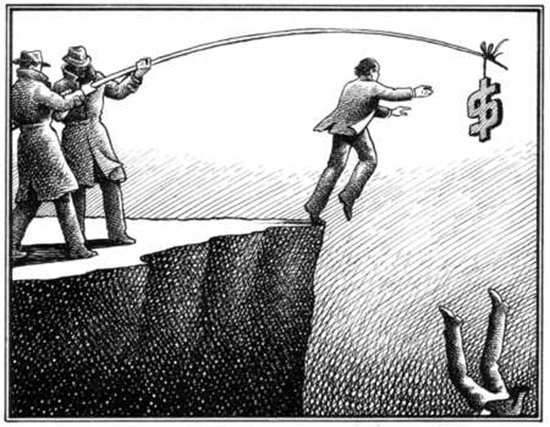 Inside weeks happening several weeks in a row is almost unheard of," Miller Tabak equity strategist Matt Maley commented Monday on CNBC's "Trading Nation," calling it a sign that investors "don't know what's going to happen next — they don't know what to do with their money."
Looking forward, Maley points out that inside weeks "tend to show that the existing trend is weakening." And since the trend has taken the market higher, "this could be a sign of a top that is coming in the not-too-distant future."
With stocks trading in a relatively tight range, "I think it would be a good time to take a few chips off the table and look for a better place to put money to work than here. Because, boy, when you get that kind of sideways move, especially when you get inside weeks — once that's broken out, it leads to a very big move.
http://www.cnbc.com/2016/10/10/the-sp-did-something-it-hasnt-since-2008–and-it-could-be-a-bad-sign-for-stocks.html
We encourage you to Share our Reports, Analyses, Breaking News and Videos. Simply Click your Favorite Social Media Button and Share.