by Katherine Rodriguez, Breitbart: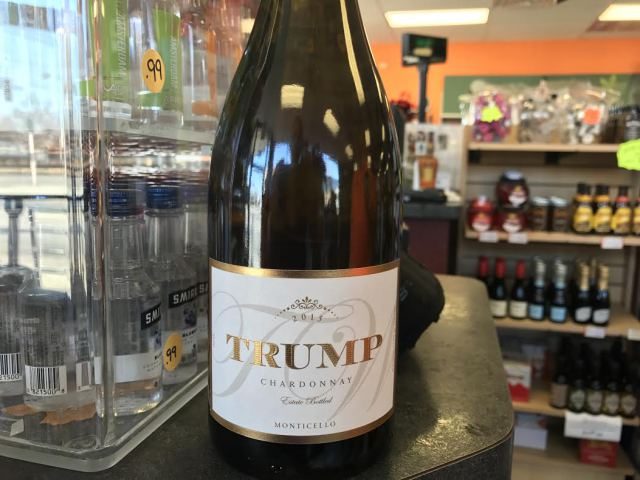 A boycott of Trump Winery products sold at Wegmans stores in Virginia appeared to backfire after the wine sold out at stores in the area.
The grocer said that nine of its Virginia stores sold out of the wine despite efforts to boycott the product and Wegmans stores that sold it, the Democrat and Chronicle reported.
The Stop Trump Wine group from Charlottesville has asked Virginians to boycott any establishment that does business with Trump Winery, USA Today reported.
The Washington Post reported that members of the National Organization for Women pressured Wegmans to stop selling the product just a few days before.
A spokesman for the grocer said it sold products from the winery long before Trump bought it and gave it to his son to manage.
Regardless of the grocery store's intentions, Wegmans ended up on the #GrabYourWallet list of companies to boycott until they stopped selling the Trump brand.
"I personally will not shop there," Terry O'Neill, president of the National Organization for Women, said in response to her members' boycott.
But the boycott has made some shoppers want to go out and buy more Trump Wine products.
"This makes me want to dig in my heels, stand firm and buy Trump wine," one shopper told USA Today.
As a result of the boycott, all Wegmans stores in Virginia except one sold out of Trump Wine products.
Wegmans said that its Charlottesville location was the only one with any bottles of Trump Wine left. The store said there were 160 bottles left of a Meritage and 18 left of a Cru as of midday Friday.
Another boycott of Trump-branded products has also backfired recently.
We encourage you to Share our Reports, Analyses, Breaking News and Videos. Simply Click your Favorite Social Media Button and Share.