Headline: Bitcoin & Blockchain Searches Exceed Trump! Blockchain Stocks Are Next!
by Kristinn Taylor, The Gateway Pundit: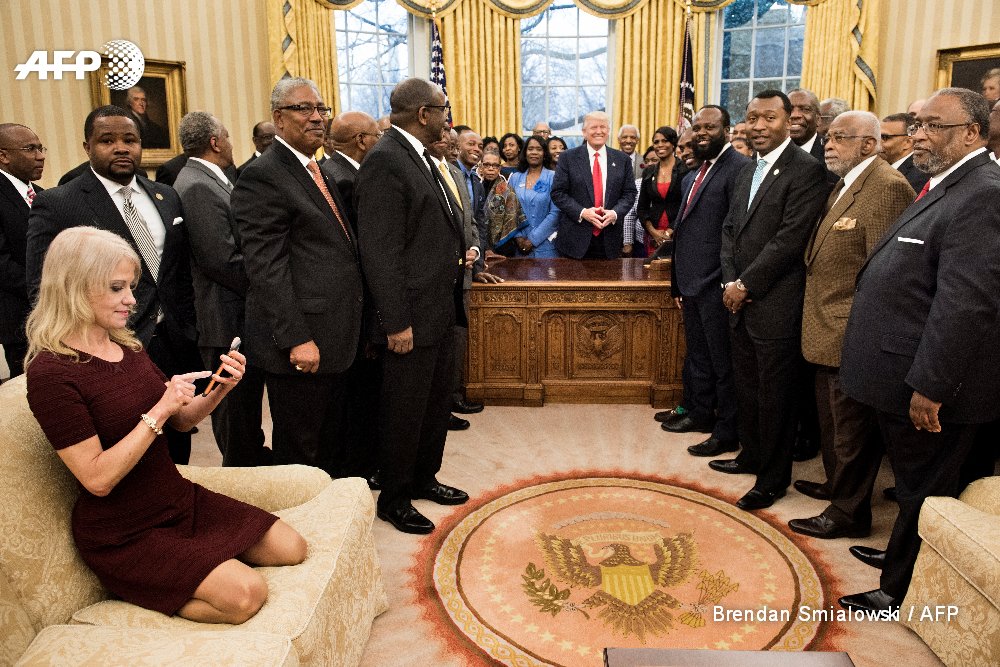 In yet another example of why the Trump administration has such heartburn in dealing with the media, President Donald Trump met with a about sixty presidents of Historically Black Colleges and Universities in the Oval Office on Monday, yet the media focused on Trump senior advisor Kellyanne Conway taking pictures of the meeting while positioned on an Oval Office couch.
AFP posted only one photo from the meeting, focused on Conway, with the caption, "Kellyanne Conway checks her phone after taking a photo of President Donald Trump and leaders of black universities, colleges in Oval Office"
The AFP photo was retweeted by CNN's Jake Tapper.
Jon Passantino, Deputy News Director for Buzzfeed, posted another photo of Conway with the caption, "Shoes on the couch in the Oval Office"
MSNBC producer Kyle Griffin, "Trying to imagine the reaction if any Obama admin. official sat on a couch in the Oval like that."